LOUISVILLE, Ky. (WDRB) -- After cutting some city services to the bone last summer while preparing for a harsh budget, Louisville's situation has vastly improved. Thursday, the city's chief financial officer told council members that the city is now forecasting that it'll bring in $18.9 million more in revenue than it had anticipated.
It's a dose of good news, finally, for Louisville Metro Council members such as Anthony Piagentini, R-19.
"I'm ready to go run a victory lap outside," a gleeful Piagentini told Metro Council's budget committee Thursday. "Y'all can join me afterwards."
In the committee meeting, CFO Daniel Frockt said the projected $18.9 million surplus, which is expected in June, at the end of the current budget year, is due to a strong economy and higher-than-expected revenue. He said the higher projection stems from an expected revenue growth of $14.2 million, largely from an increase in corporate profitability and company payrolls, and delayed non-recurring revenue of $4.7 million from the Jefferson County Sheriff's Office.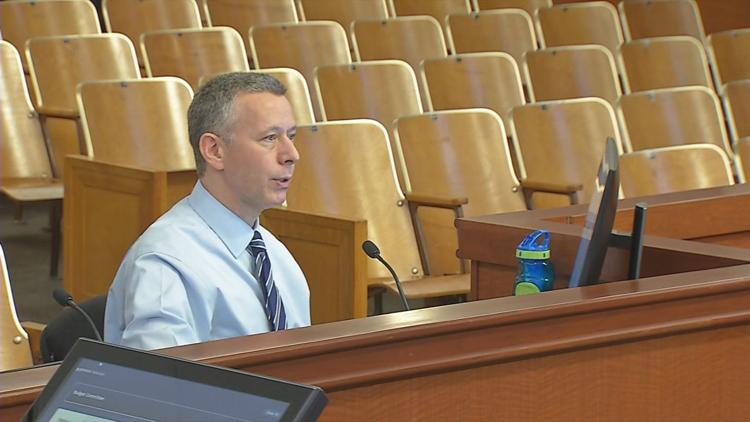 Councilman Brent Ackerson, D-26, said the sudden good news is a complete turnaround for the city.
"Folks, a year ago, we were told 'doom and gloom,' and the only solution was a tax that was going to generate $60 million," he told the committee. "I hope that this is a signal to all of us to not over-panic."
Last year, facing a budget crisis brought on by a steeper state pension bill, Metro Council overwhelmingly rejected an insurance premium tax and instead cut its way out of the problem. After lengthy and often tough meetings, members identified roughly $25 million in cuts to areas including public safety and libraries.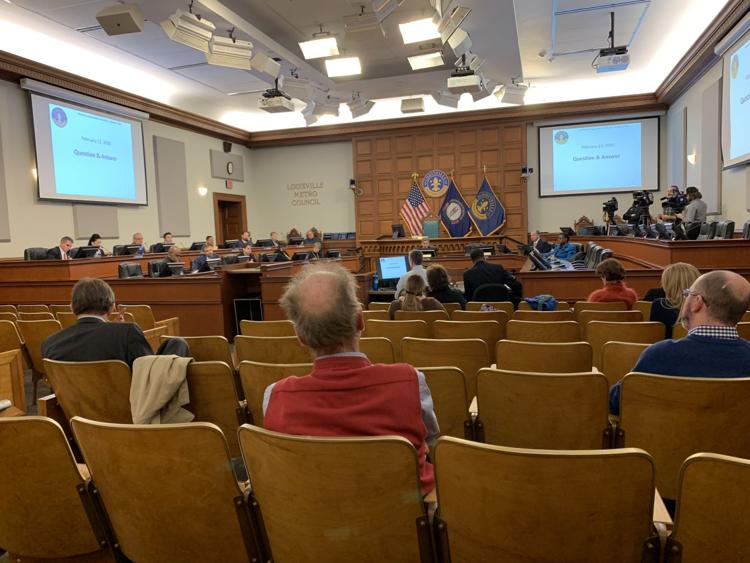 Jean Porter, a spokeswoman for Mayor Greg Fischer, said in a news release that the projected surplus "should help avoid additional cuts in the city's (2021) budget."
Councilman Bill Hollander, D-9, said he hopes the sudden good news might mean the city can find a way to restore some cuts or reduced city services
However, Frockt warned against reversing cuts, since the surplus is just "temporary relief" to a "long-term" shortage of cash. The city's pension obligation is forecasted to steadily climb by $41 million over the next three years.
Council President David James, D-6, agreed.
"We're not going to have to make more cuts this year," he said, "but it still doesn't allow us to pay for our police officers. It doesn't allow us to give for our corrections officers. It doesn't allow us to be able to retain our EMS workers. It doesn't allow us to do the infrastructure repairs that we need to have for our city, so we still need revenue."
James said he and Metro Council will continue to lobby state lawmaker for new tax options, which, for now, remain limited.
After the higher-than-expected revenue forecast, Piagentini isn't sold on a new tax.
"My response is let's wait and see," he said. "My response is let's not govern in fear. I refuse to govern in fear. I refuse to paint a 'doom and gloom' scenario, so we should just continue to do what we've been doing."
Read Frockt's complete presentation on the possible surplus below.
Copyright 2020 WDRB Media. All Rights Reserved.