CHARLESTOWN, Ind. (WDRB) -- The soon-to-be sworn in mayor-elect of Charlestown is sounding the alarm about a consequential plan city hall could pass before she takes office and gets her say.
She can't move into city hall yet, so right now, Mayor-elect Treva Hodges — the Democrat who appears to have scored a narrow victory against a longtime Republican mayor — is still in her office across the street. There, she's watching city hall like a hawk.
"The election this year showed us that this was about a change in the executive office," said Hodges.
In just weeks, Charlestown will not only have a new mayor but several new faces on its city council too, which is why Hodges is alerting watchdogs about what the current lame duck council was considering.
"It feels like that council is coming through the back door in some kind of partisan tug-of-war or political keep-away ... games that don't belong at city hall. These are playground things," she said.
The plan, which is on Monday night's council agenda, would form a city sewer board, which is a board the mayor would have less control over that Hodges fears could lead to bigger sewer bills and even a sale to a private company.
"It's not that I can say that the creation of a sewer board is inherently bad. It's a lack of information. There's been absolutely no discussion," said the mayor-elect. "There's been no reach out to the citizens."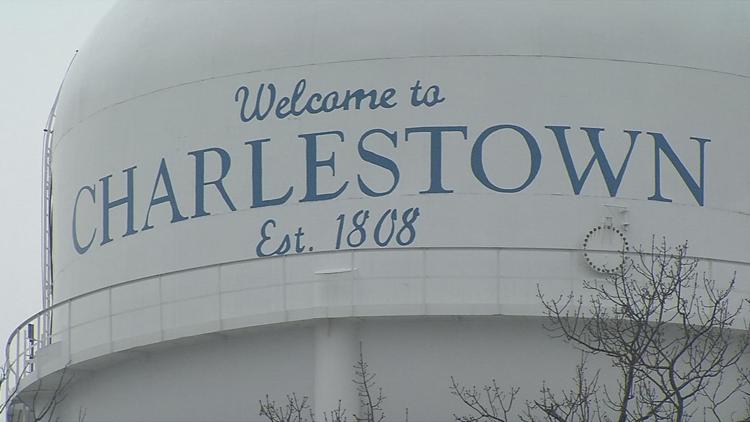 She also fears an ulterior motive, because she couldn't figure out why council planned to pass the plan in the last two meetings before new leadership, including Hodges, is sworn in.
"If it needed to be done so badly, it could have been done in any of the past four years that this current council has been seated under the leadership of (Mayor Bob Hall)," Hodges said.
After the uproar by Hodges and others, it's possible the plan will be paused until after she and the other news leaders take office in January.
Councilman Brian Hester, the architect of the plan, says he'll ask to table it during the Monday night meeting, because "it's probably the right thing to do." Hester had been answering phone calls from a number of concerned constituents Sunday after Hodges made the plan public.
"We had talked about tabling it before, and then, after I talked to (Hodges), she asked for (tabling it), and I understand why she would ask for it, so I am not opposed to (tabling it)," Hester said.
Hester, who did win a new term in the November election, said the plan is about checks and balances and about studying ways to get more bang for the buck from the city's sewer system.
"It's a checks and balances. Other cities have this," he said. "It takes control of a city services out of one person's hands."
He hopes his soon-to-be new colleagues will consider the plan next year.
Copyright 2019 WDRB Media. All Rights Reserved.