SEYMOUR, Ind. (WDRB) -- A bill proposed in Indiana is trying to crack down on distracted driving by targeting cellphone use in cars. 
House Bill 1070, cooauthored by Reps. Holli Sullivan, Jim Pressel and Michael Karickhoff, would clarify the current Indiana code that went into effect in 2011. 
"You can use your phone while you're in your car, but if you are the driver of a car, it needs to be hands-free," Sullivan said.
As it stands right now, those phone calls don't have to be hands-free. She said the bill is designed to keep everyone on the roads safer.
"I think we have seen an increase in the number of crashes that are caused by some sort of distraction," said Sgt. Stephen Wheeles with Indiana State Police.
Supporters of HB 1070 believe there needs to be more clarification in the current law. 
"As the law states right now, it basically says you ca not send or view your device — hand-held device — for text or email, any type of electronic communication," Wheeles said.
But state troopers said it's not always easy to tell how people are using their phones, because for example, holding it to look at a map, is allowed. He said this can make it difficult to enforce.
"It does create a little bit of an issue for us to be able to see what exactly people are doing with their device in their car," Wheeles said.
For drivers, the passage of HB 1070 would mean your phone needs to be out of your hands if you're behind the wheel of a moving vehicle.
"You can still use the functions of that device such as a map, navigation, music, conference calls," Sullivan said. "But you'd need to do that in a Bluetooth, hands-free environment."
On Wednesday morning, supporters of the bill spoke at a House Roads and Transportation Committee at the Statehouse. Sullivan said the legislation was unanimously supported by the committee in a 13-0 vote, sending it to the full House for consideration.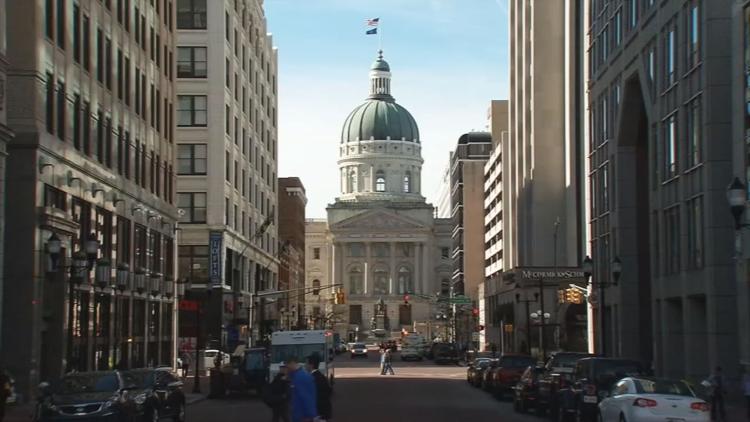 The bill doesn't mention any changes to fines or penalties. 
"(If passed) an average ticket would be around $35 without court costs for your first violation in a county where you do not have any prior violations," Sullivan said.
She said if the bill passes, it would likely go into effect in July 2020.
Copyright 2020 WDRB Media. All Rights Reserved.