BROWNSTOWN, Ind. (WDRB) -- After being canceled last year due to COVID-19, the Jackson County Fair had a record-breaking week. Visitors could get everything from caramel corn and candy to a COVID shot.
Familiar sounds of summer are now mixing with what's become a familiar sight — vaccinations.
On Saturday, the Jackson County Fair wrapped up its 80th year.
"With having the last year off, we figured a lot of people would want to get out and be able to do things," said Mark Wischmeier, the secretary and treasurer of the fair board.
Everything from the rides to the food were back in full force — and so were the crowds — possible the busiest year the fair has ever had. Fair officials said more than 125,000 people attended this week.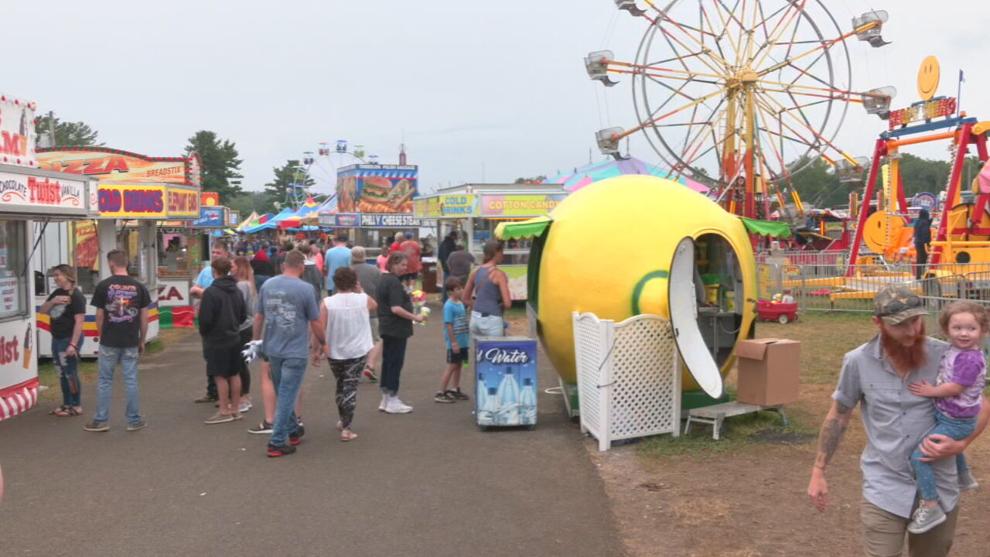 As supply was down last year of 4H animals for sale, this year was the highest prices ever for animals at the fair.
One of the new things this year — a COVID vaccination tent just a stone's throw from the main fair entrance.
The National Guard and Indiana Department of Health teamed up to administer the shots, and there was no wait while WDRB was there.
People could choose either a two-dose Pfizer or a single dose of Johnson & Johnson, with the second Pfizer dose scheduled at a later date near where the patient lives.
"I know inside the fair office we had a lot of phone calls about it early in the week of people wanting to make sure 'is that really happening? Is it true can we really get it?' We said 'yes, come on down to the booth and we'll get you set up,'" said Wischmeier.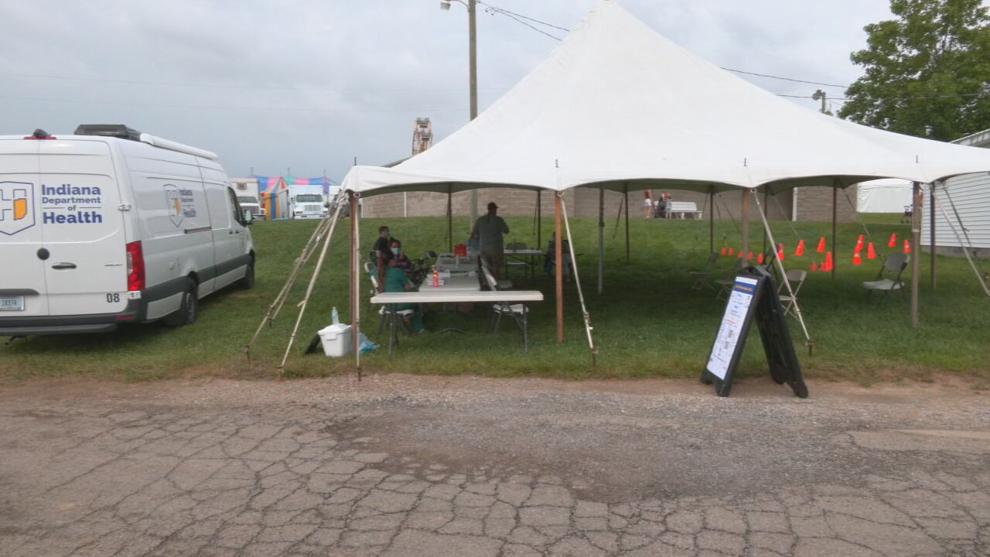 Quick-moving showers didn't stop people from rolling in for the fair's final night. The staff is already planning next year's event and hoping the worst of the virus has passed. 
"We just want to move forward with the normal process of that versus wondering was there even going to be a fair and what can we or can't we do," Wishmeier said.
Indiana health officials say they will have the number of how many people were vaccinated at the fair next week. 
Copyright 2021 WDRB Media. All Rights Reserved.