LOUISVILLE, Ky. (WDRB) -- A map released by the Kentucky School Boards Association shows 166 of Kentucky's 171 districts have returned to in-person instruction. But which district is not on that list?
Jefferson County Public Schools, which is still doing remote learning, a decision that is drawing criticism from local parents and Sen. Mitch McConnell.
On Tuesday morning, a group of parents gathered outside the VanHoose Education Center, fed up that JCPS students aren't back in the classroom. They're part of a group called "Let Them Learn in JCPS." Members, including Alyson Cleyman, a mother of two, shared how NTI has affected their lives.
"I am stuck at home having to leave work, doing college online while trying to educate them," Cleyman said.
One of her daughters has autism, and the other has dyslexia. She's ready to see them back learning in person.
"My autistic daughter has regressed a lot, things she wasn't doing before NTI," Cleyman said. 
JCPS Superintendent Marty Polio has presented a plan to reopen schools for students and staff, but ultimately, that decision rests with the Jefferson County Board of Education.
"Yeah, we're going to make a decision blah blah blah, but when it comes down to the board meetings, they're not doing it," Cleyman said.
McConnell took to the senate floor Tuesday morning, going after JCPS board vice chair Chris Kolb.
"In my hometown of Louisville, our union-backed school board vice chairman now asserts, with no evidence, I think we're probably likely to see better instructional outcomes if we stay remote for the rest of the school year," McConnell said. "Ridiculous. No facts, no evidence, just a personal whim."
This marks the second time McConnell has called out Kolb. In his remarks, he referenced a WDRB News interview Kolb did Friday.
"But in terms of a large scale return of thousands of children, tens of thousands of children to the classroom, I really have a hard time seeing that the instructional benefit of that would be," Kolb told Lawrence Smith.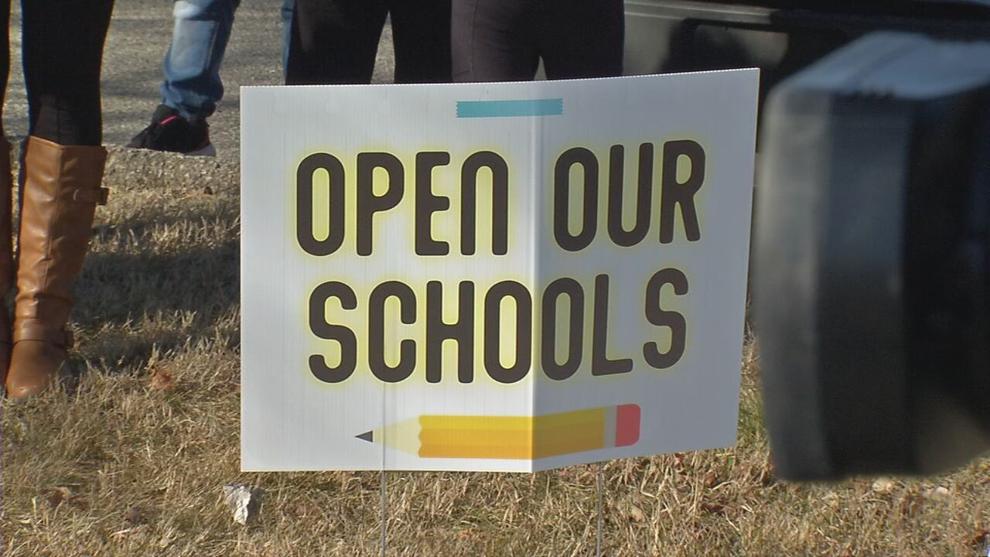 On Tuesday, Kolb said he was too busy prepping for the evening's work session to do an interview about the decision on whether to return to in person learning. Cleyman said she's just ready for a decision to be made.
"Stop leaving parents out of the loop," she said. "We need a definitive answer so we can plan and prepare."
The JCPS board is set to vote on reopening classrooms this Thursday. 
During a news conference Tuesday, Gov. Andy Beshear issued an executive order recommending Kentucky school districts offer or expand in-person instruction by March 1 or a week after employees are fully vaccinated against COVID-19.
Copyright 2021 WDRB Media. All Rights Reserved.