LOUISVILLE, Ky. (WDRB) -- Thousands of JCPS students were vaccinated this weekend and despite the high demand for shots, the school district was able to see a limited amount of walk-ins at a few of its vaccine clinics. 
A walk-in clinic held at Seneca High School on Sunday welcomed dozens of JCPS students and their families including 7-year-old Preston Kaiser who received his first shot.
"It felt like two bee stings," Preston said. 
The Klondike Lane Elementary School student was given the first of two Pfizer vaccine shots alongside his sister Madison, who is also 7, and their 10-year-old brother, Riley.
Their parents Mike and Angie Kaiser are feeling relieved after canceling an appointment they made for each of their kids on Friday.
"Because two were going out of town," Angie Kaiser said. "They [her kids] texted me and wanted to know if they could go today so we chose to do the walk-in."
On Friday, JCPS was fully booked, and it was not until Sunday morning that Jefferson County parents were given a heads up about walk-ins following a busy Saturday of vaccinations.
Renee Murphy, a spokeswoman for the district, says more than 4,000 kids were signed up for an appointment to get the shot.
"We were able to accommodate those who have not pre-registered, which is a really great position to be in," said Murphy.
It is especially important for the Kaisers for Madison's sake, as the St. Martha Catholic School student has a lung condition.
"She has cystic fibrosis," said Angie Kaiser. "Right now, she has no issues from it, but we don't really know down the road."
Angie's son Riley said he is ready to get back to playing basketball with his teammates at Klondike Lane Elementary.
"It will be good so that I can practice a little more," Riley said.
Jefferson County students between the ages of 5 and 11 got their first COVID-19 shot nearly a week after the CDC gave the go-ahead for young kids to get the Pfizer pediatric COVID-19 vaccine.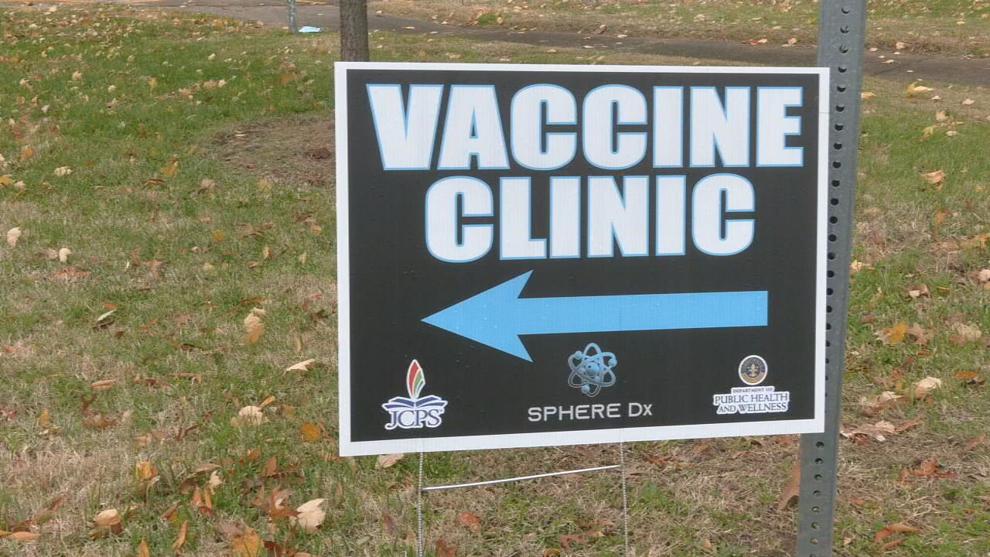 The district offered the vaccine on Saturday and Sunday at 24 vaccine clinics held at various schools.
JCPS says the second round of shots will be available on Dec. 4 and Dec. 5. 
The school district partnered with Sphere DX, the company that provided testing for them and the Louisville Metro Public Health and Wellness Department, for the vaccines.
As of Sunday night, JCPS had not released how many students had been vaccinated so far in the district. 
Related Stories:
Copyright 2021 WDRB Media. All Rights Reserved.