LOUISVILLE, Ky. (WDRB) -- Jefferson County Public Schools will start classes for the 2019-20 school year Wednesday with more than 100 classroom teaching vacancies. 
School leaders said they're at a better place in terms of hiring than they were this time last year, and contingency plans are already in place at schools to fill the gaps of positions not yet hired. 
"There are a few things that could happen," JCPS Spokeswoman Renee Murphy said Tuesday. "Other teachers may be able to cover that classroom. There may be permanent sub in the classroom or another sub who may come in and out, but that's all being worked out right now through our HR department."
On Tuesday, the halls of J. Graham Brown School were filled with the hustle and bustle of a new year as students like Oliver Zausch met their new teachers. As Zausch looks forward to the new year, he knows what he's anticipating the most.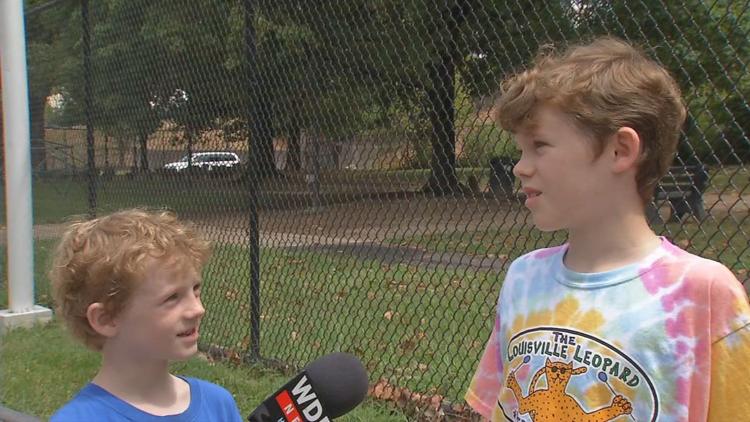 "Hanging out with my friends and going to St. Louis for my fifth-grade trip," he said.
The K-12 Brown School is one of the campuses with a teaching vacancy.
"One of our amazing teachers, Shelli Barber, has received a promotion to work in an instructional coach position within JCPS, so her position is currently vacant," said Angela Parsons, principal at the Brown School. "Now, we have been lucky enough to keep her as a teacher her at the school until we fill the vacancy."
While Barber starts in the classroom this year, the eventual hiring of her replacements means there will be a mid year transition for fifth grade english and social studies students at the Brown School.
Neither Oliver or his father seem worried about the adjustment. 
"We've been very happy as parents with the talent and quality and the level of teaching that's going on here," said Walter Zausch, Oliver's dad.
The picture is not at clear at all other schools. Some schedules just say "vacancy" in the staff listing line.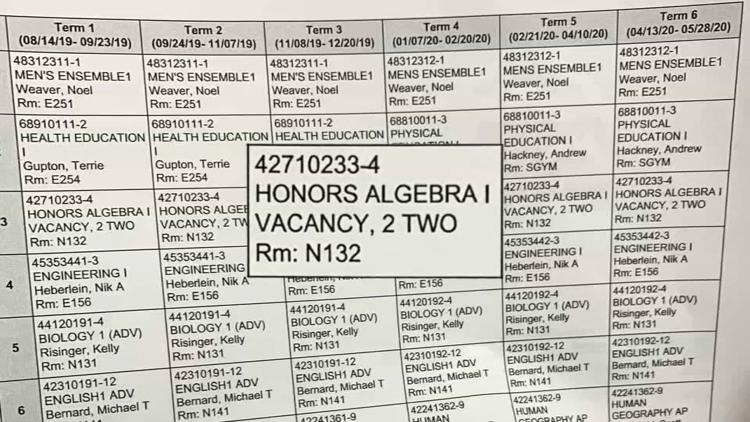 "I have three kids in the system, and I can understand how a parent would feel if they saw that on their child's schedule," Murphy said. "But we are working right now to fill all the positions we can fill."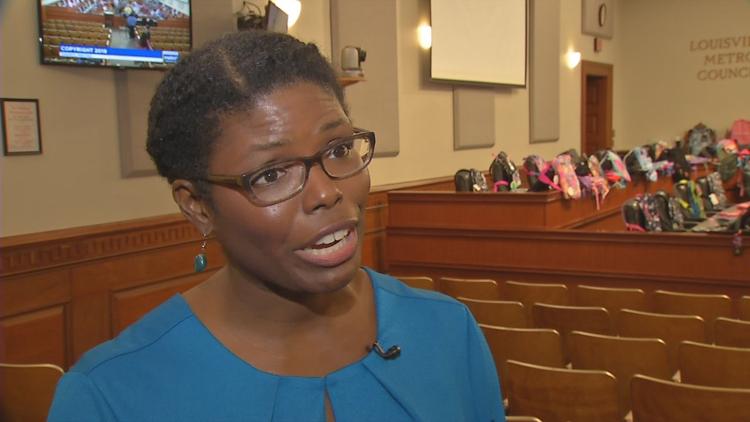 JCPS was on a hiring blitz this summer, filling more than 300 positions. While there are still some teacher vacancies, every school has a principal, and every bus route, has a driver and that's a change from years past.
Nearly 100,000 students in Louisville head back to class in JCPS on Wednesday. With or without teachers, the first few days set the tone for a whole new school year.
Those interested in applying for open positions can submit resumes online at JCPS. Click here to apply.
Copyright 2019 WDRB Media. All Rights Reserved.