LOUISVILLE, Ky. (WDRB) -- A JCPS student defied the odds and is set to graduate Monday from Western High School with a diploma and a college degree.
She's going to the United States Marine Corps where she'll already be conditioned to persevere.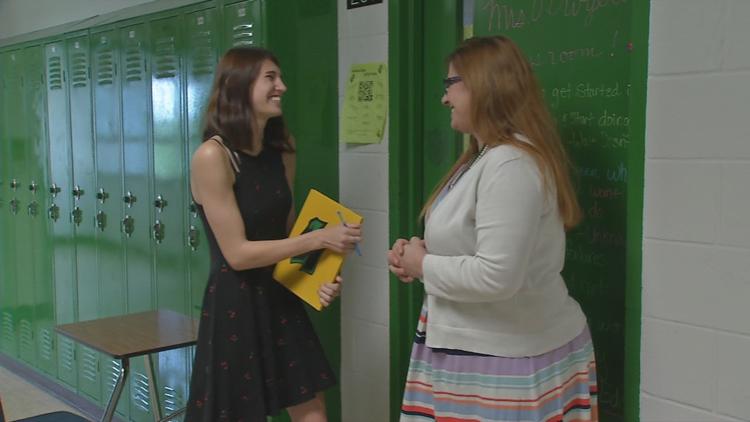 Like many seniors, graduation week is a time to reflect on the highs and the lows. "I've cried way too much. I've frowned way too much, and I'm done being sad. I want to be me, I want to be happy," Megan Thompson said.
You'd never know in passing what Thompson has experienced. "That's how we lost the house. He couldn't find a job," Thompson said.
Her dad battled alcohol. CPS was called growing up, and her parents separated. "He started mixing alcohol and drugs and he hallucinated sometimes," Thompson said.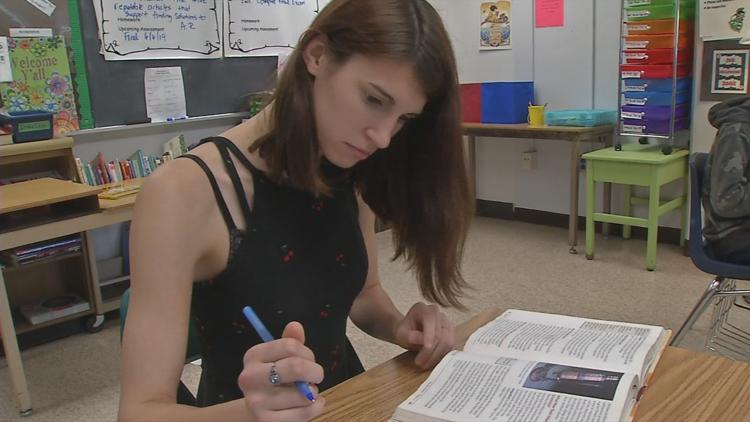 Thompson moved from home to home. Her grades slipped, and she was lashing out. She was 13. "I know he didn't want me to see him like that because I'm his baby girl. So, it was just hard, and I think that following Monday, he passed away early in the morning. I didn't go to school," Thompson said.
She found Western High School. Her aunt encouraged her to pick herself up and make a difference.
"When I would show up to these meetings and they said, 'we're going to start cleaning up the school and everything,' I actually started liking it," she said.
That led to clothing and food drives, other volunteer projects and straight As. "She made her way to the top of my list. She had really strong credentials. She had a high GPA. She had good behavior. She had good attendance and most importantly, a fabulous attitude," says Lisa Millsaps, College Access Recourse Teacher at Western High School.
Thompson was selected for the school's early college program. "The closer we got, the more I realized, wow, Megan is one special young lady," Millsaps said.
The 18-year-old earned her associate degree and is going to the Marine Corps this summer. "They're not an easygoing thing where you've fallen, okay take a second to get back up. No. You've fallen, you're going to get back up right then and there and if you don't, you've got it, come on. I love that," Thompson said.
After all, overcoming challenges has been her life.
Memories of her dad are never far away. "I have a little teddy bear with his ashes in it. So, I kind of want to take it with me and sit it in my seat whenever I graduate, and carry it with me whenever I went to graduate. That's how I think he's going to be there for my graduation," Thompson said.
It's been a long road to this point, making the most out of a situation, no excuses. "Just keep going, because if you stop, that means you've given up on yourself and everybody else who believes in you," she said.
Thompson graduates Monday morning and is thinking about working as an air traffic controller after her time in the Marine Corps.
Copyright 2019 WDRB News. All rights reserved.