LOUISVILLE, Ky. (WDRB) -- The first day of school is in the books for Jefferson County Public Schools students.
JCPS transports a total of 70,000 students on its school buses. The last bus dropped off the final student at 6:23 p.m. Wednesday, six minutes earlier than last year.
Schools welcomed nearly 100,000 students back to class. Superintendent Marty Pollio calls the district's first day a success.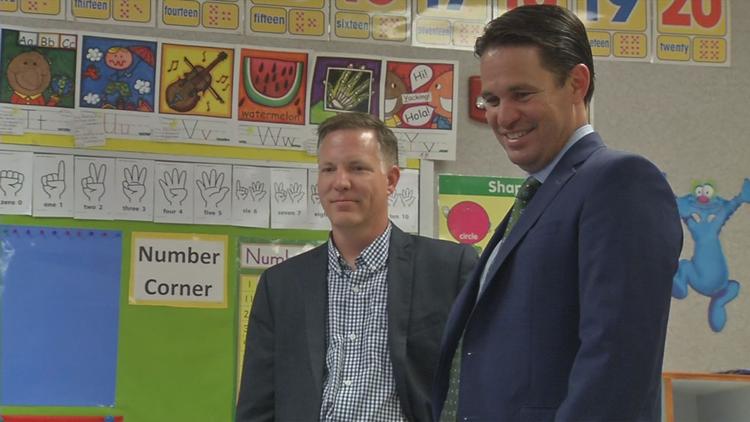 "Staff and students are energetic and happy to be here," he said. "I think the key to it is to carry that over into day two, day 22, day 63 and all the way through day 175."
JCPS expects to see more gains in student achievement this year through its Backpack of Success Skills program. The district will also push to hire more minority teachers through its racial equity policy.
Help hotlines for parents will remain open this week. Anyone with transportation questions should call 485-RIDE. Any school-related questions can be answered at 313-HELP.
Copyright 2019 WDRB Media. All Rights Reserved.