JEFFERSONVILLE, Ind. (WDRB) -- The city of Jeffersonville awarded 21 small businesses with grants to help in the COVID-19 recovery effort.
The pool of funding totals $210,000 and will be distributed evenly, giving each business a grant worth $10,000. The businesses had to apply and meet certain criteria, like employing fewer than 100 people and showing proof of lost revenue from the pandemic.
"Covid certainly had an impact on everyone," said Mayor Mike Moore. "And 21 businesses. If you're in the Louisville market, it might not sound like a lot. But for Jeffersonville this is big. Jeffersonville's bread and butter is the small businesses and they need the support."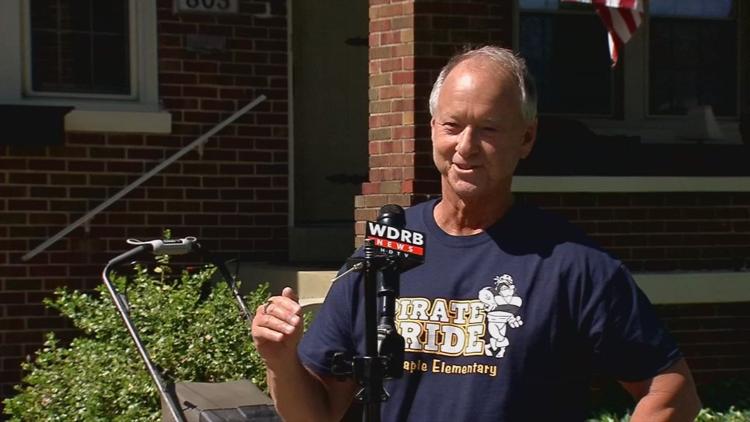 Angie's Café is one of the businesses that was awarded a grant. The restaurant opened in September last year, so the pandemic temporarily shut the café down after only being operational for about six months. COVID-19 took a big bite out of the restaurant, so the grant will help cover rent, utilities, and payroll.
"It will help us hold on. We don't have any plans on shutting down," said owner Dale Shelton.
The owners expressed their gratitude for their loyal customers, dedicated staff, and the city's resources.
"It was like the grant was for all of us. Our employees and everybody was excited for us, even our customers. Because us getting that grant, it helps us stay here for them," said owner Angie Carpenter.
The grant program was funded with federal COVID-19 relief money that trickled down to the Indiana Office of Community and Rural Affairs and then to local communities.
Below is a list of the businesses that received a grant:
H.M. Franks, O'Shea's
Jersey Mikes
The Springs Salon
Quality Inn
Café 223
Days Inn
Value Inn
Heuser Hardware
Steam Boat Museum
Slammers
Simpson Co
Angie's Café
Sweets By Morgan
A20
Black Rose Elite
Jewels Pet salon
Tru Bliss
Lavender Hill
So In media
That's My Dog
Orange Clover
Copyright 2020 by WDRB Media. All rights reserved.