JEFFERSONVILLE, Ind. (WDRB) -- The pews at St. Paul's Episcopal Church in Jefferosnville were packed Tuesday night as community members came together to pray for two men who serve them.
Two judges from southern Indiana were hospitalized early Wednesday morning after being shot in the parking lot of a White Castle in downtown Indianapolis. Andrew Adams and Brad Jacobs are in stable condition, according to the Indianapolis Metro Police Department, after being operated on.
Adams and Jacobs were shot around 3:30 a.m. They were visiting for a conference with judges from across the state. Police said a fight broke out in the parking lot, and the judges were shot by a suspect who drove away.
The shock of it all still real and raw for family.
"We're hanging in there," said Lauren Jacobs, one of the victim's daughter. "We're doing as best as we can. We're hanging on to our faith. That is honestly how we're getting through this."
Sources said Jacobs was shot twice in the abdomen, and Adams needed surgery to repair damage to his colon and bowels. Family said they'll need more prayers to help them through the recovery process.
"I would really like to thank everybody that's been praying for my dad and just keep him in your prayers and just lift him up tonight as we go through the next couple days," Lauren Jacobs said.
The judges have left their mark, both dedicated to working inside and outside the courtroom to make Clark County a better, safer place.
"An incredible sadness that these two individuals, who are so focused on a healthier community, were victims of the violence that they work with," said Nancy Woodworth-Hill, co-pastor at St. Paul's.
And it's clear the community stands behind them when they need it most.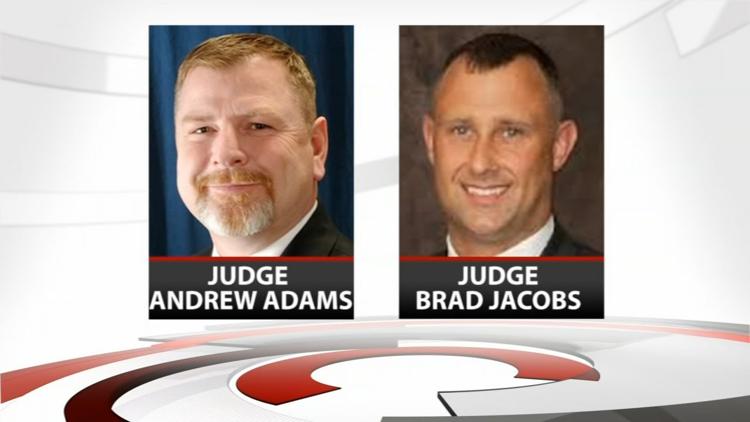 "We're there, we're pulling for you, and god bless," Woodworth-Hill said.
As of right now, IMPD hasn't released any suspect information. Clark County courts will reopen Thursday.
Related Stories:
Copyright 2019 WDRB Media. All Rights Reserved.