JEFFERSONVILLE, Ind. (WDRB) -- A Jeffersonville father — accused of abusing his infant son — pleads for home incarceration.
According to court documents obtained by WDRB News, Jalen Casey's 3-month-old son was taken to Norton Children's Hospital last month with some serious injuries.
Now Casey, 26, is behind bars at the Clark County Jail charged with abusing the child. 
"These injuries were allegedly inflicted on this infant on or about June 28 of this year," Clark County Prosecuting Attorney Jeremy Mull said.
Those court documents say the child's mother thought he was having an allergic reaction to a new pacifier, his bottle or formula — but then an investigation was conducted.
"It became clear to the investigators that the child had been battered and had not sustained accidental injuries," Mull said.
Prosecutors said the child had a fractured rib, bruising and swelling to the eyes, and injuries to the nose and lips.
"There's no joy in saying I was right," said Mull.
On Thursday, Casey had his initial court hearing via Zoom. Prosecutors asked the judge to revoke his bond in a different child abuse case from 2020.
"That is the case where he is out on bond from a case that occurred last year, where a different infant was allegedly battered by him and he was released on bond in that case," Mull said.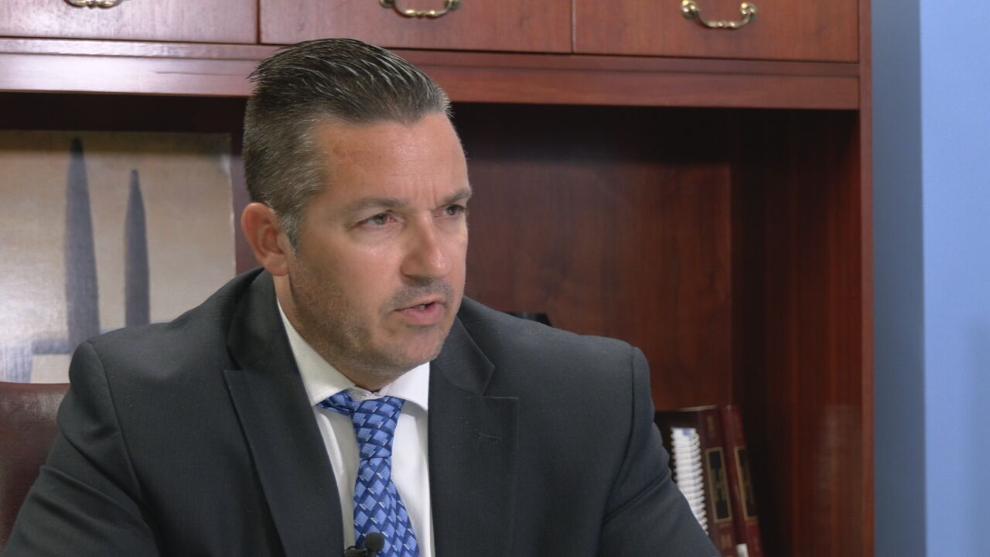 Prosecutors say Casey is a danger to society and his children. Despite their objection, Casey was released after posting a $5,000 bond in the 2020 case.
"This is one of those cases that makes me profoundly sad as a prosecutor," said Mull. "That the bond was reduced and now we have another infant child who sustained a very serious injury by someone, who we argued, should have remained in jail."
At the end of Thursday's hearing, Casey addressed the court saying, "Your honor, I'd like just 60 seconds to go over an incident that happened this morning."
He then told the judge that after a news story aired about his case, he was surrounded by other jail inmates, threatened and forced to push an emergency button for help. Casey also told the judge he is a great dad and pleaded to be released on strict home incarceration.
But, in addition to calling him a danger, prosecutors said Casey is also a flight risk.
"I absolutely believe that he should have not been out of jail and this situation allowed to have happened," said Mull.
Judge Vicki Carmichael set Casey's bond at $200,000, in the new case. Casey is also scheduled to be back in court on Monday for a bond revocation hearing in the 2020 case.
Copyright 2021 WDRB Media. All Rights Reserved.