JEFFERSONVILLE, Ind. (WDRB) -- The Capital Hills neighborhood hasn't been the same since May 19.
In the wee hours of the morning that Sunday, the peace was disturbed by a boom that shook the entire city and echoed across the river.
A home exploded after a natural gas buildup inside the home. The house was blown from its foundation and its remnants covered the roads, nearby homes and trees.
That was a month ago.
On Monday, the sight was much different and much cleaner.
Crews have the roads cleared and neighbors' yards are debris-free thanks to Pro4Mance Contracting.
"We came up with a plan to get the people out ... their contents, to salvage those, box them up, take them back to our place and do any cleaning and storing that's necessary until they can get back in their homes," said Britt West, a manger for Pro4Mance.
Some homes are worse than others, and a few homeowners are itching to get back in. But until the city makes a decision on what to do with the condemned homes, they'll sit empty.
"With each house, the insurance companies or the city is requiring engineers' reports for structural damage," West said.
And it's certain that there will be more houses that come down as a result of the explosion.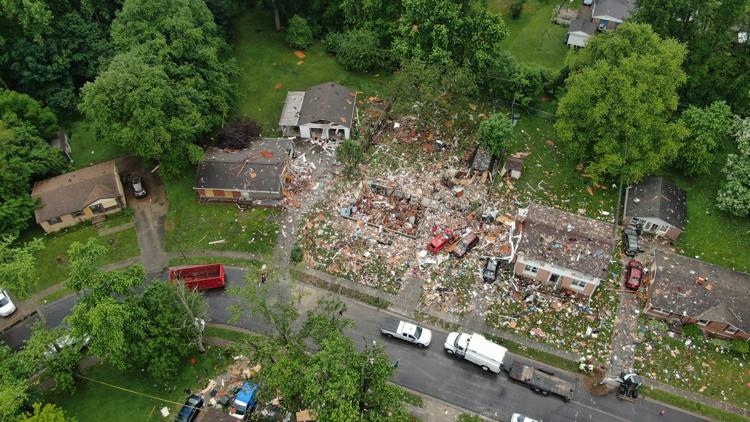 "I would absolutely think so," West said.
The city couldn't comment on what a timeline for that would look like, and the street may never look the same again, but in the meantime, workers are doing all they can to give these neighbors a sense of normal.
"We go into disasters and try to make them right," West said.
Related Stories:
Copyright 2019 WDRB Media. All Rights Reserved.