LOUISVILLE, Ky. (WDRB) -- A judge dismissed all charges against an 18-year-old man who punched a 16-year-old girl in the face at Moore Traditional High school last year, finding the teen acted in self-defense. 
Court records say the 16-year-old victim suffered a broken nose and seizure-like convulsions after the blow. 
"I hate the idea that anybody ended up in the hospital from this," Jefferson County District Court Judge Kristina Garvey said during the hearing in early July. "But I still don't find the force that he used was excessive, so I am not going to find probable cause, and I'm going to dismiss the charge of assault four."
The incident in question took place on Dec. 6, 2018. Police reports said Malachi Jefferson Claycomb punched a 16-year-old girl, breaking her glasses and knocking her unconscious.
Jefferson Claycomb said that report didn't begin to tell the full story. 
"We came forward to let everybody know I'm not that kind of monster," Jefferson Claycomb said in an interview sitting alongside his mother. "I've never, ever, ever imagined myself hitting a female, and I'm sorry to her, because I know what I did was wrong."
Court records newly obtained by WDRB News include statements from more than a dozen classmates, faculty and principals. Almost all said the girl, only identified as D.D., was the aggressor in the altercation with Jefferson Claycomb, shoving the 18-year-old several times as he asked her to stop. In court, Jefferson Claycomb's attorney described the victim as a "bigger girl," roughly 70 pounds larger than his client. The records indicate D.D. had a prior argument with Jefferson Claycomb's girlfriend.
"She got up in my face, saying, 'You ain't going to hit me,'" Jefferson Claycomb said. "She pushed me three or four time, and I tried to walk out the classroom." 
An incident report obtained by WDRB News written by a Moore High School counselor said the faculty member was attempting to remove the 16-year-old girl from the class when D.D. "spun around" and went back again for Jefferson Claycomb. That's when the male student hit the female student in the face at least two times. Another incident report from an assistant principal also in the classroom mirrors a similar story. 
"It makes me sick to my stomach, because I knew something else had to happen for him to hit a girl," Malachi's mother, Annie Claycomb, said. "That's why I've come forward now, because he deserves to have his name cleared." 
Jefferson Claycomb sat on home incarceration for about 90 days and, once released, was forbidden from any contact with Moore High School. 
"He lost his senior year," Annie Claycomb said. "He couldn't go to prom. He couldn't graduate with his class. He lost friends."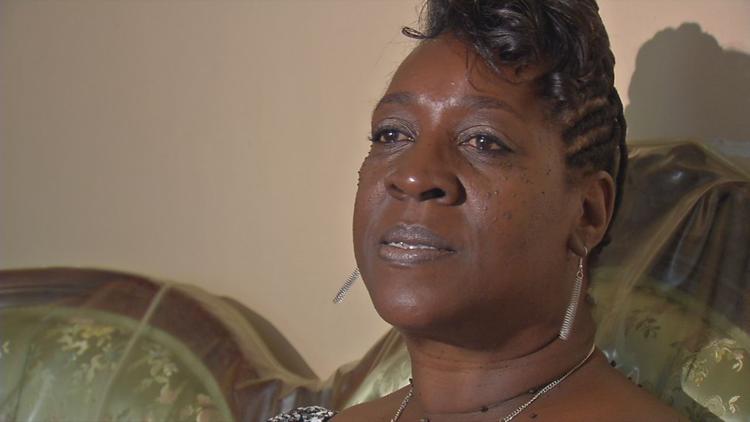 Shortly after Jefferson Claycomb's arrest, a video surfaced on social media, posted by people who claimed it showed the fight at Moore. Jefferson Claycomb said that footage was inaccurate, and it did not show him at all.
"It's horrible," he said. "That's not even at our school."
Though he's cleared criminally, the weight of two days in jail and seven months fearing what would come next was not lost on the 18-year-old. Jefferson Claycomb acknowledged the seriousness of his classmates injures and said he's learned a lesson from the whole ordeal.
"Everything doesn't have to result in a fight," he said.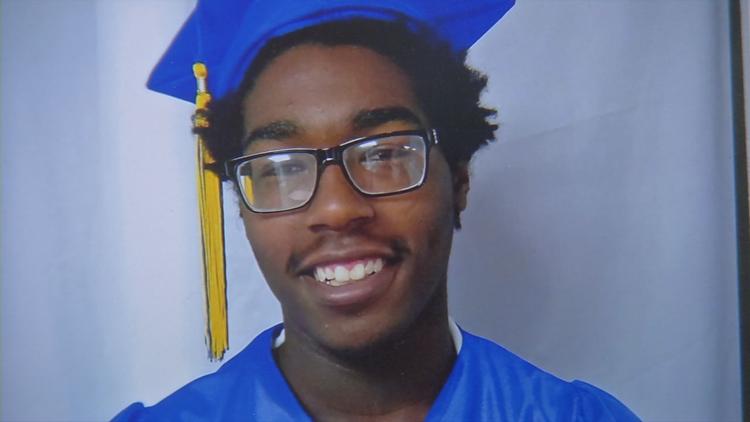 Jefferson Claycomb ended up graduating from an alternative JCPS school. He plans to attend Simmons College of Kentucky this fall.
Copyright 2019 WDRB Media. All Rights Reserved.