LOUISVILLE, Ky. (WDRB) -- The victims of a former Louisville Metro Police officer in prison for sex crimes are facing a new legal battle with the city.
Pablo Cano confessed to having non-consensual sex with five women who'd accused him of rape and pleaded guilty in October 2019. He's serving a five-year prison sentence for that and child pornography found on his phone during the investigation.
Some of the victims said he sexually assaulted them while on patrol, but four of the five civil suits against LMPD and Metro Louisville have been dismissed due to sovereign immunity.
"I never in my life would have thought that could happen," said Heather Richards, the first victim to come forward. "He's in their (LMPD) uniform. He's on the clock for them. How can they not hold some responsibility for that?"
A libel case against the city can only move forward under certain conditions. Three different Louisville judges found those conditions did not apply and ruled in the city's favor.
"The specific claims that the plaintiff has made against metro government and the police department essentially boil down to negligent hiring, negligent training and negligent supervision," Assistant Jefferson County Attorney Brendan Daugherty said in a Nov. 2 hearing in Jefferson Circuit Court. "Ultimately those are all claims that there are no legislative waiver of immunity."
The dismissed cases are now heading to Kentucky's court of appeals.
"I didn't want to have to go through this with the clients," Shannon Fauver said. "I wanted the city just to admit they'd done something wrong by keeping a rapist on the force."
Fauver represents all five women related to Cano's guilty pleas. 
To Richards, the sovereign immunity defies logic. The same week Cano pleaded guilty to sex crimes, an LMPD officer was awarded $1.2 million in a civil case because a co-worker sent her a picture of his privates.
Richards' reminded there was no physical harm in that case but said there was no justice in her's being dismissed. 
"That's absurd," Richards said.
The path from reporting Cano to waiting out his investigation drained his victims. Some women dropped their cases. Cano resigned from LMPD. He was never fired from the force.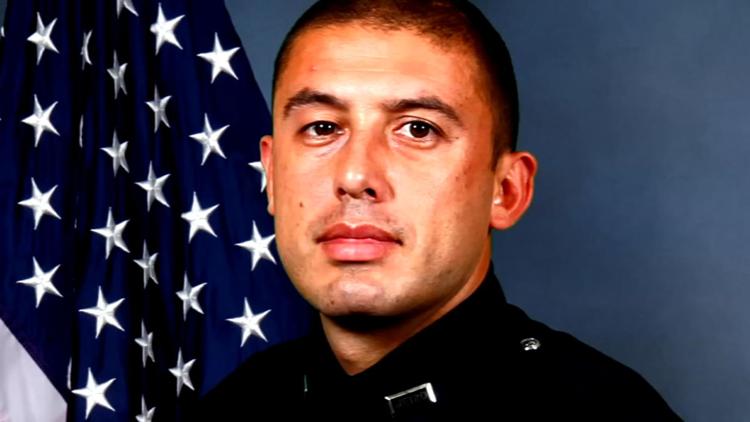 "I knew I was putting myself at risk by reporting a rapist cop," Richards said. "You can have all the empathy in the world, but you're never going to know unless you've walked in the shoes."
Richards' attorney said the Cano case underscores a gap in state law. 
"I want the police to be held to the same standard as a correction officer," Fauver said. "A correction officer can't have sex with those in front of them basically because a woman or man can't consent. I want police officers to be held to that same standard. If they're on duty, they shouldn't be having sex."
Fauver has pushed legislation before. She's one of the lawyers whose case went to the U.S. Supreme Court and eventually legalized same-sex marriage across the country.
Richards said she's weary of the legal battle, but she won't give up the fight.
"It's ridiculous that it's gone on this long," she said.
The next big step from the state Court of Appeals is to determine whether all the dismissed cases can be joined. A conference on that topic has been scheduled for next week.
Copyright 2019 WDRB Media. All Rights Reserved.