JEFFERSONVILLE, Ind. (WDRB) -- A jury found Darren Cave not responsible of murdering his father three years ago in his Clark County apartment by reason of insanity.
Darren Cave was charged with murder after detectives say he confessed on Oct. 10, 2015, to killing his father, Earl Cave, a few days earlier. Earl Cave was found brutally beaten and choked to death in the bathroom of his Jeffersonville apartment on Oct. 8.
Darren Cave's attorney called Monday night's decision "the perfect verdict."
It took three years before the trial started Oct. 26, 2018. Both the defense and prosecution agree that Darren Cave was insane around the time his father was murdered. However, the agreements end there.
Clark County Prosecutor Jeremy Mull walked the jury through a timeline. He said Darren Cave brutally beat and choked his father to death between the night of Oct. 7 and the early morning hours of Oct. 8. Mull said Darren Cave then closed the bathroom door, locked the door to the house and left.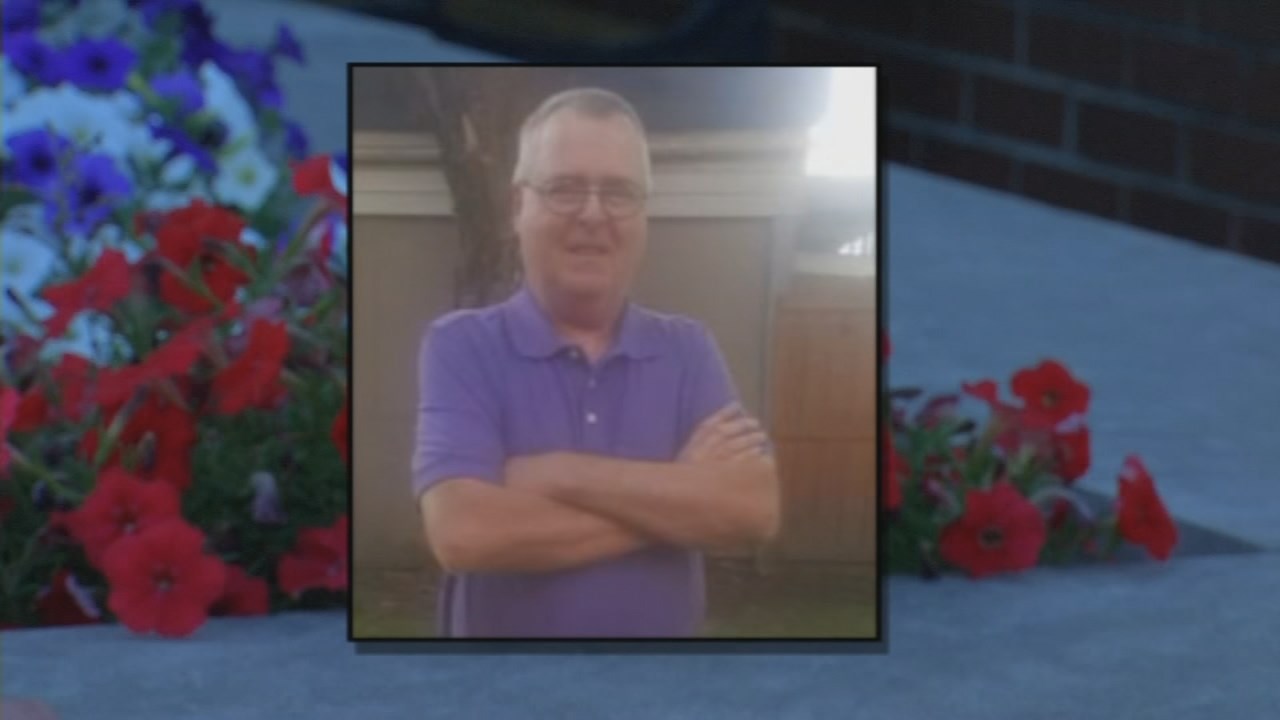 Mull said the coroner's time of death lines up with the timeline. He also played a recording of a conversation between Darren Cave and a detective as the detective is driving Darren to jail to be questioned. In that recording, Darren Cave said to the detective, "I stomped my dad." Mull said that is a detail of the murder that no one else would know.
The prosecution argued to the jury that even though Darren Cave is insane, he knew that killing his dad was wrong.
"It was most important I established with the jury that Darren Cave did indeed murder Earl," Mull said. "And the evidence did establish that. The psychiatrist and psychologist unanimously told the jury he was insane at the time. So the challenge is asking them to come to the appropriate verdict that holds him accountable for his actions."
The defense argued that even though Darren Cave was insane, the evidence proves he is not guilty of killing Earl Cave. Defense attorney David Mosley said detectives botched the case by failing to test crucial evidence and not interviewing other potential suspects.
Evidence was presented of shoe prints in the dried blood around Earl Cave's body. While the prosecution said that shoe print matches Darren's shoes, Mosley said there was no evidence of any blood on any of Darren Cave's clothing or shoes.
The defense attorney also argued it is very possible that Darren Cave came to his dad's house and found his father dead, which triggered a psychotic break and explains his violent behavior and confusion after the murder.
Mosley argued that as his client has been deemed insane during time of the murder, anything he may have said cannot be trusted. He also told the jury that detectives did not treat Darren with integrity and that they "picked the crazy son for a suspect" and stretched evidence in order to build a case around him.
"Forensic evidence, on-the-ground evidence, did not support the theory he killed his father," Mosley said. "But you hear evidence from the court's witnesses, the psychiatrists, it was clear that he was insane, in any case. So whether he was insane and did it or whether he simply didn't do it, either way, it should be a not guilty verdict."
Darren Cave's sister said it's been three long years after her dad was murdered but said she always knew her brother was innocent. She said now the family can finally have a sense of closure after her father's death.
"To think about him being up there watching my brother suffer for something that he didn't do, his only son, his only son, it was just torture on top of torture," said Kimmy Frazier, Darren Cave's sister. "I feel like where he's at right now, he can rest in peace."
A mental health hearing will be held later this week. Doctors will figure out which facility Cave will get treatment.
Related Stories:
Copyright 2018 WDRB Media. All Rights Reserved.