LOUISVILLE, Ky. (WDRB) -- Bars across Kentuckiana will be much quieter Wednesday night, a night many college students take part in before heading home for Thanksgiving.
It's known as Blackout Wednesday.
That day before Thanksgiving is typically the biggest and busiest bar day of the year. This year is much different, though, due to COVID-19 restrictions, and many are hoping just to make enough money to break even.
"We'll sell our houses before we lose Zanzabar," said Antz Wettig, who owns Zanzabar with his brother, Jon. "We worked way too hard for this."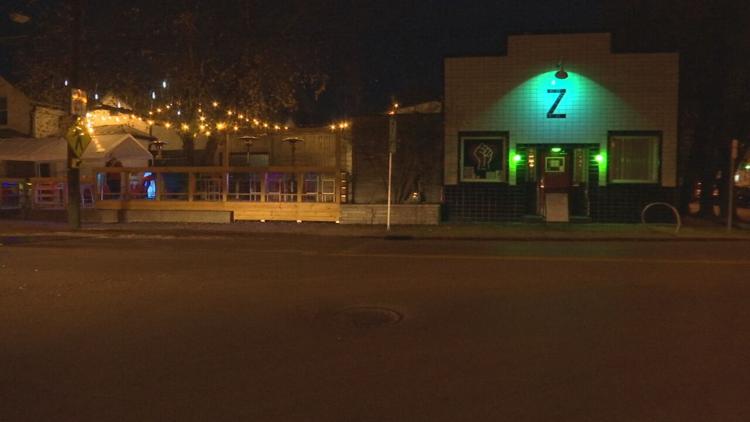 The usually busy music venue also serves food, which has been its saving grace so far when it comes to remaining open. Even with the food, they can only do carry out or patio service due to Gov. Andy Beshear's orders.
The brothers are doing everything they can to bring patrons in, even for one drink or a bite to eat. A wooden patio has been installed, a tent set up, fire pits added and even new blankets handed out for people to stay warm. Additional electrical plugs were added outside if patrons would like to bring their own electric blankets.
COVID-19 precautions are turning out to cost more than they can keep up with.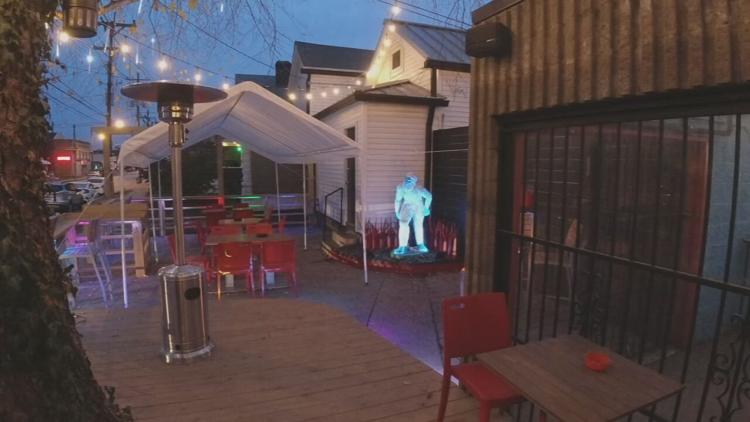 "We're not doing good. We are hanging on by a thread," Wettig said. "We won't be able to last like this much longer."
At the Raven in St. Matthews, it too will just be having patio service. Since it is located next to several other restaurant and bars, the night before Thanksgiving usually brings in a lot of cash. It's what often kicks off a profitable holiday season.
"It certainly is a good start to our season, the holiday season," owner Brendan McCartan said. "It's been great for years and years, of course. Yeah, it is a huge blow."
The Zanzabar staff went from more than 20 down to four. It will be closed for Thanksgiving, the first time it has been closed in its nearly 13-year history.
The Wettig brothers said with their PPE and most of their employees gone -- and maxed-out credit cards -- they're still in it for the long haul. Hoping a year from now the patio will be busy and the familiar faces return.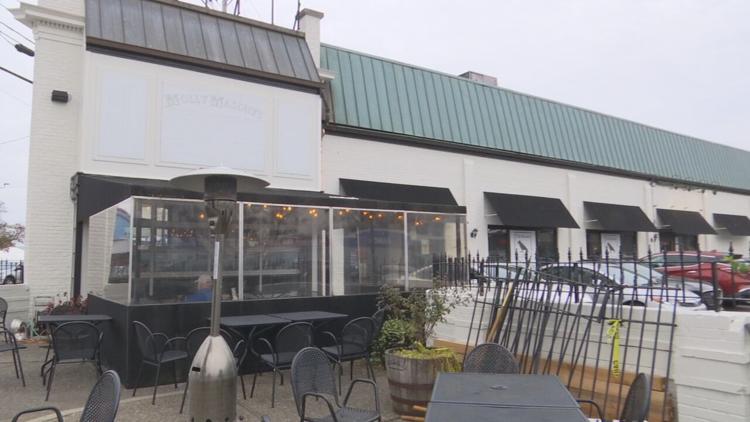 "We'll have a huge honeymoon period once we get back in business," Wettig said. "We just don't know when that will be."
Copyright 2020 WDRB Media. All Rights Reserved.