BARDSTOWN, Ky (WDRB) -- A festival that brings in millions of dollars to Kentucky is making some changes this year, starting with who runs it.
Three staff members of the Kentucky Bourbon Festival put in their resignations recently, but one decided to stay.
Bardstown Tourism Director Michael Mangeot will now also serve as interim director of the festival after Director Jill Hawkins quit. An operations assistant also quit, and assistant Director Lisanna Byrd resigned but ended up staying.
"Obviously, it's special that we keep this festival in this community going strong for many, many years," Byrd said. "It's a big part of this community, and we're looking at creating a new vision."
Byrd would not say why she wanted to resign and why the two other employees decided leave other than they wanted to "try something new."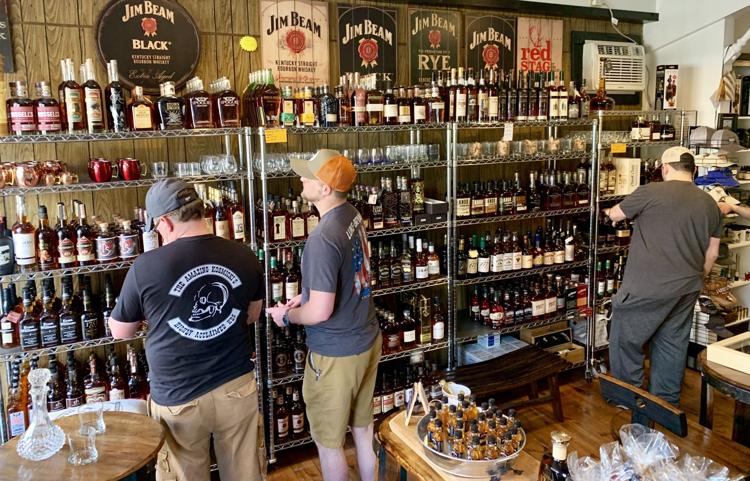 Each year, the nonprofit festival attracts more than 50,000 people with an economic impact for nearly $4 million.
"Long term, the board is looking at how the festival evolves, how we can be a better partner to our distillery partners, bring more to them while also producing a festival that brings a lot to the community," Mangeot said, adding that a new director will not be announced until after the festival.
Local businesses like Blind Pig Bourbon Market owner David Erickson said in recent years the festival was not doing everything it could to maximize its exposure and potential.
"I hope they add a few of the parties back that we had before bourbon fest," Erickson said. "Maybe try to attract more things here during that time."
Keeping the crowds could be a tall order since this year the festival is the same weekend as Louisville's Bourbon and Beyond. Bardstown is hoping to cash in on some of the tourism overflow by having its event two days earlier. Mangeot said he wants the two festivals to try and work off each other instead of competing.
"We're just trying to make it bigger and better, and that is what we are planning on doing this year," Mangeot said.
The Kentucky Bourbon Festival is Sept. 18–22.
Copyright 2019 WDRB Media. All Rights Reserved.