LOUISVILLE, Ky. (WDRB) -- A Bowling Green couple is keeping their relationship on track — through drag racing.
Jamie and Casey Flora have competed side-by-side for the last year. They have a 2016 and 2019 GT Mustang.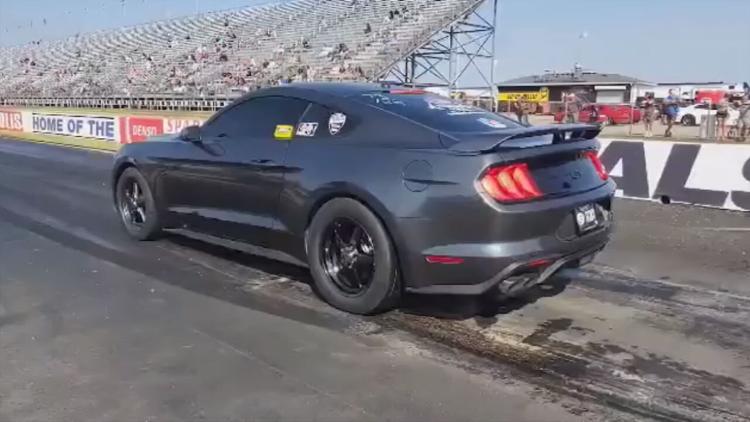 Jamie said she started as a motocross racer but soon fell in love with drag racing. She said while there is always risk involved with racing, it's a huge adrenaline rush.
"The nerve knowing that your spouse is out there and you just get, I guess, scared for them because that's your loved one, but then also at the same time, you're rooting that they'll win," she said.
The Floras have competed in four races this year and won two.
Copyright 2020 WDRB Media. All Rights Reserved.