LOUISVILLE, Ky. (WDRB) -- A new guide at Churchill Downs is taking his tours one step further. He's using his past life to catch visitors off guard.
David Goud welcomes crowds at Churchill Downs and shows them around, sharing more facts than can possibly be absorbed.
However, it's part of his past life that some might also find fascinating. "It's all a show to me. Every half hour to me is like a half hour show," Goud said.
Goud is used to being in front of large audiences. Locals might recognize him, with a lot more hair, from the Louisville Nutcracker.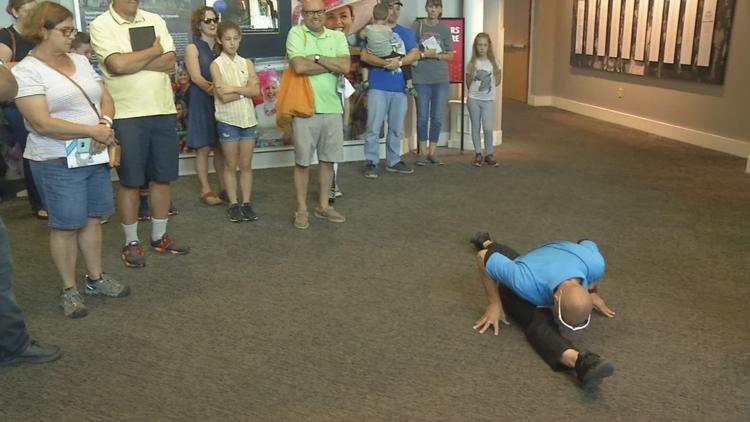 "They're very surprised," Goud said.
A professional ballet dancer of 30 years, he retired after teaching other dancers around the country. "I just train the Derby contenders is what I liken it to. So, it is still a big part of my life," he said.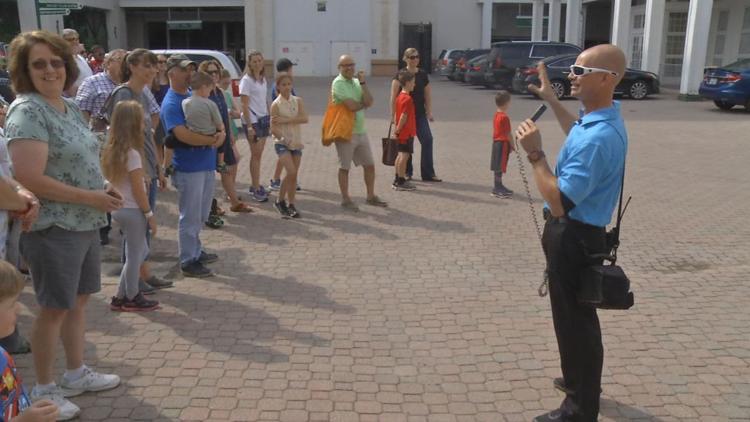 When the position at the Kentucky Derby Museum opened about six months ago, he took the leap to still be a part of the magic, comparing ballerinas to thoroughbreds. "I always knew it wasn't going to be a forever type job. Just like the thoroughbreds, they have a very short career but a very long, exciting career, and mine's the same way," he said.
He never really elaborates on his past. "I didn't know if he was a jockey. I didn't know if he just liked to stretch," says Susan Gisholt, a visitor to the Kentucky Derby Museum. 
"I don't want to shake the tour too much, but it is kind of fun to add some flavor to it," Goud said.
Instead, he catches visitors by surprise, impressing crowds from all over on a new stage. "It was awesome. I figured I better not. I'm on vacation. I didn't want to land in the hospital for the rest of the week," said visitor Bob Pini.
"I thought it was really cool that even though he wasn't dancing, he was still sharing his skill," said visitor Carolina Gisholt.
"He had a lot of energy and really helped bring this place to life," Susan Gisholt said.
Goud works nearly every day. Guests will have to rely on the luck of the draw if they want him as their tour guide.
Copyright 2019 WDRB News. All rights reserved.