LOUISVILLE, Ky. (WDRB) -- Kentucky Education Commissioner Jason Glass said he has asked Gov. Andy Beshear to veto a bill that would allow students more choice in where they go to school.
Lawmakers narrowly passed House Bill 563 late Tuesday night. It would make it easier for students to attend school across district lines give private donors a tax deduction for contributions to a $25 million scholarship fund for low-income students.
In six counties — including Jefferson County — that money can help pay for private school tuition.
Speaking to a meeting the of Louisville Forum, Glass said he is not opposed to school choice but blasted this bill.
"We have asked the governor to veto this bill," Glass said. "This bill is half-baked, and it's half-baked because it was crammed through late in the session without input."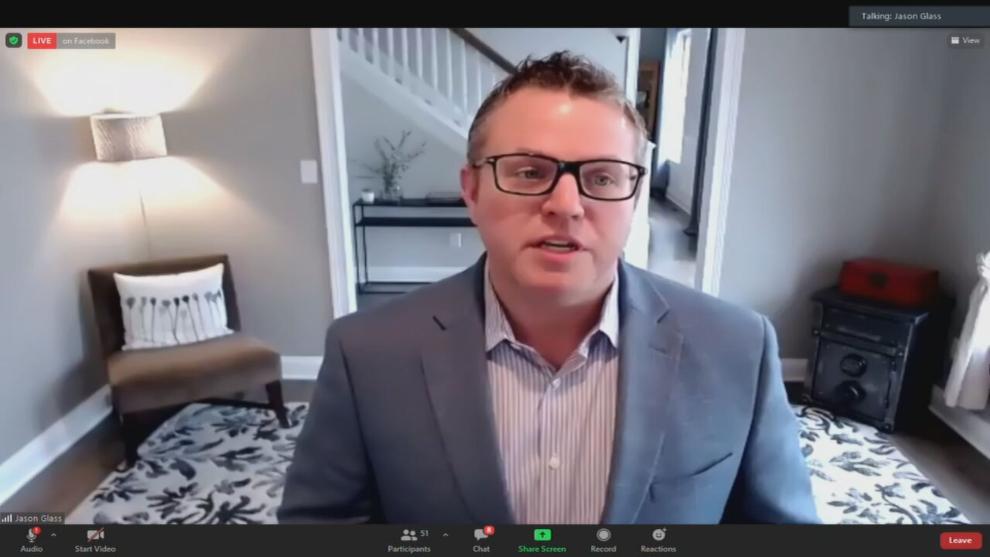 JCPS Superintendent Marty Pollio said he was "really disappointed" in the bill, adding that he's concerned the scholarship tax credits will come at the expense of public schools.
"In Kentucky, we're only funding half-day kindergarten, and at the same time giving $25 million for scholarship tax credits," he said. "I find that very problematic."
Andrew Vandiver, vice-president of EdChoice Kentucky, brushed off the criticism, saying non-public schools are often a "refuge" for kids who need a different learning option.
"I think that those claims are just flat-out ridiculous," he said. "We're going to put everything we have into making it work."
But the bill got final passage in the House by just one vote, 48-47, a narrow margin that does not assure the 51 votes needed to override a veto.
"We're confident — the next two weeks — that we'll hold the folks who voted for the bill," Vandiver said. "And maybe we'll flip a few of the votes who did not."
The bill's opponents will be lobbying as well.
"I think it's just ripe for graft and corruption and poor quality," Glass said.
In a statement, Beshear's office said:
"The Governor is committed to public education. That's why in his budget he sought to increase the SEEK formula, provide raises for educators, fund textbooks and use $100 million of one-time funds for school construction. The Governor is concerned that instead of improving public education through these initiatives, the General Assembly passed this controversial bill. The Governor will therefore review the bill closely."
EdChoice Pres. Charles Leis also released a statement:
"On behalf of every Kentucky student who needs options in education, and every Kentucky parent who wants the best opportunities for their children: we are incredibly grateful to every member of the Kentucky House and the Kentucky Senate who voted "yes" on passing House Bill 563 into law. We'd also like to offer our sincere thanks to Rep. Chad McCoy for sponsoring this bill and House and Senate leadership for prioritizing the passage of HB 563 during the 2021 session.
 After years of advocating for common sense school choice programs, Kentucky families will soon have more education options than ever before, and we are excited to see what the future of educational opportunity will look like in the Commonwealth."
Another school choice showdown is expected when lawmakers return to the Capitol in two weeks.
Copyright 2021 WDRB Media. All Rights Reserved.