WEST POINT, Ky. (WDRB) -- A Kentucky gun range is thanking ABC News for "free advertising" after the network said it mistakenly used video of the range and claimed it was a war zone in Syria.
On Sunday night, ABC News' "World News Tonight" aired video from an event at Knob Creek Gun Range in West Point and reported that it depicted a Turkish attack at the Syrian border.
"I was like, 'That's our place!' said Chad Sumner, who works at Knob Creek. "I instantly knew that was our place."
Sumner said customers started reaching out after they recognized the edited video.
"I don't know where (ABC) got the footage and how they edited it, but you could totally tell that they cropped out the crowd that was in it," Sumner said.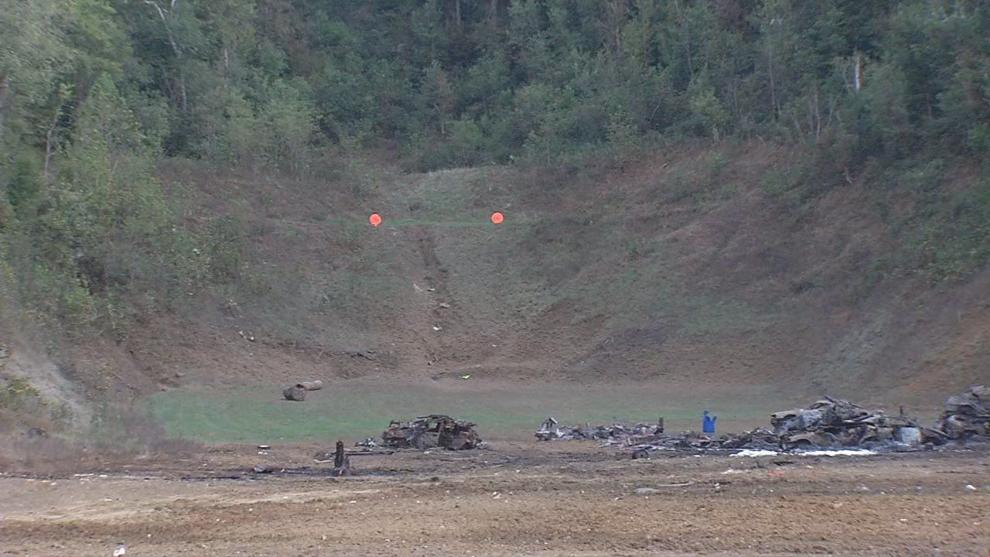 The original video was posted to YouTube in April 2017. It shows footage of the Machine Gun Shoot and Military Gun Show, which is held bi-annually at the range. But how the video somehow made it through the vetting process is still a mystery.
"It's a simple mistake, I guess," Sumner said. "We're all humans. We can make mistakes. Whether they made a mistake or they edited it on purpose, I don't know."
However, workers are taking the mistake lightly. On Knob Creek Gun Range's Facebook page, workers marked themselves "Safe From The Turkish Invasion in Kentucky."
"We're not upset. We're easygoing and laid back," Sumner said. "What's really funny is that we're just like, 'Wow, thanks for all the attention.' It's like free advertising for us."
The network has since issued a correction and apologized for using the video.
"Hopefully, ABC News learned its lesson," Sumner said. "Maybe they'll start posting more truthful videos or at least look into what video footage they're getting from somewhere."
Copyright 2019 WDRB Media. All Rights Reserved.