FRANKFORT, Ky. (WDRB) -- The bitter partisan divide is something we wake up hearing about in the headlines every morning.
Republican vs. Democrat. Red vs. Blue. Pelosi vs. Trump.
After a bitter election fought until the end, Kentucky found its place on that stage too. But, a couple of state senators are trying to show it doesn't have to be all that serious all the time.
You've seen Late Night host James Corden's Carpool Karaoke before, right? The comedian jumps in a car and sings a popular song with the A-list artist who made it a hit.
Democrat Morgan McGarvey and Republican Damon Thayer both love the viral videos and saw an opportunity.
"'Hey, why don't we do Carpool Karaoke?'" Thayer recounted from when they came up with the idea.
As the legislative session began to heat up, the Republican and the Democrat got into McGarvey's SUV and exchanged a little trash talk.
"You going to the Chamber later tonight?" McGarvey asked Thayer in a YouTube video.
"Yes I am. May I have a ride?" Thayer responded to McGarvey.
"See, you make fun of us, but at the end, you always take a free ride from a Democrat," McGarvey said.
"Well, you are all about the free stuff," Thayer responded.
Then, the two got to singing. Thayer sang "You Can't Always Get What You Want" to McGarvey about the budget. Then the two wondered if they could find some middle ground while belting out "The Middle" by Marren Morris.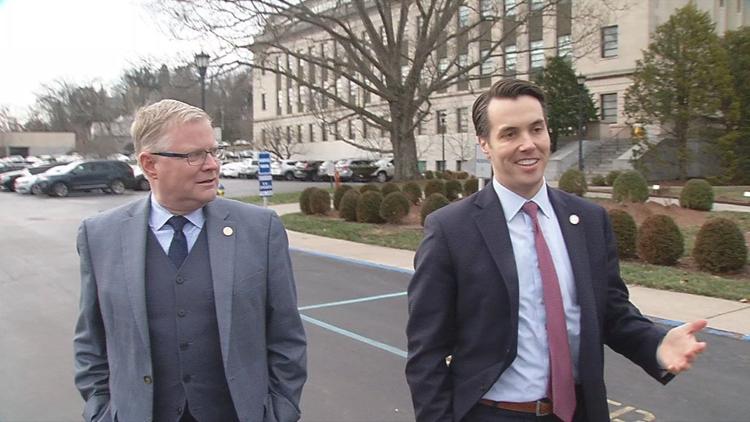 Sure, all of it is funny, but the tone the lawmakers are setting is bridging a divide in a positive way and reminding everyone people are more important than the way they vote.
"Even though we disagree on the issues, we respect each other's core beliefs," Thayer said.
"On a human level, a lot of us get along and try to work together to move the state forward when we can," McGarvey added.
Friends and political foes finding a way to govern, just not in the kind of harmony you might expect.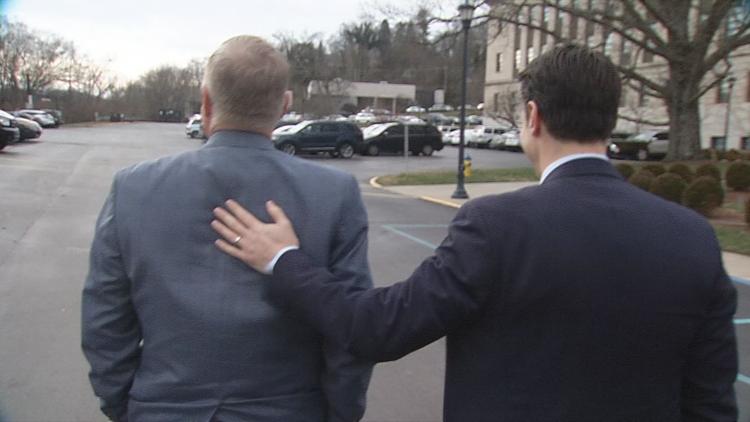 "We're terrible at the singing part,"  Thayer said.
Copyright 2020 WDRB Media. All Rights Reserved.