LOUISVILLE, Ky. (WDRB) -- The Foundation for a Healthy Kentucky's second COVID-19 poll shows a drop in people hesitant to get the vaccine.
The nonprofit commissioned two polls to understand how Kentuckians feel about COVID-19 vaccines. The first random poll was conducted from March to April. It found that about 29% of people surveyed "probably would not" or "definitely would not" get the vaccine.
Six months later, the foundation asked another random group of Kentuckians the same question. This time, the foundation said it found around 20% of people feel that way.
Ben Chandler, the president and CEO of the Foundation for a Healthy Kentucky, said he was pleased with the results but said more work needs to be done to change the minds of those who are hesitant.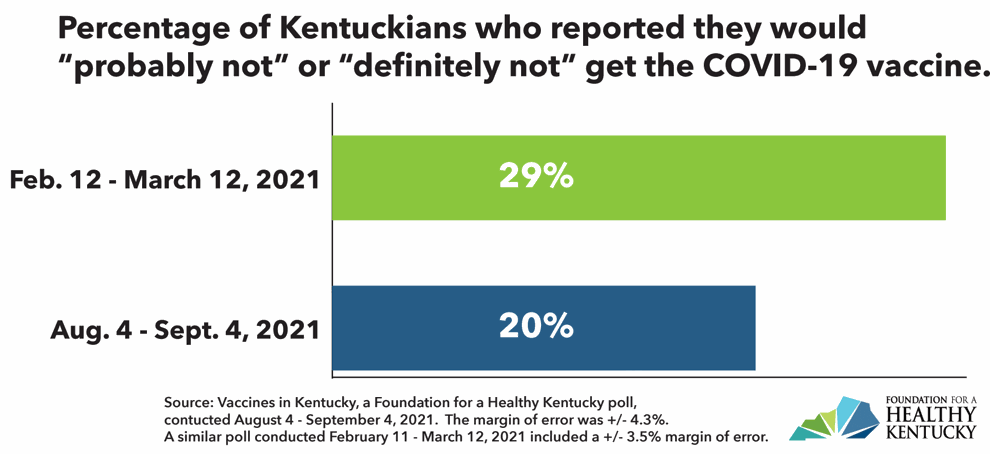 "What I think needs to happen is you have to find the folks who influence these people, and you got to get them to influence them along different lines," Chandler said. "You've got influencers who feel very strongly about this and who are anti-vaccine, and until we can somehow get those minds changed, I think it's going to be very, very difficult."
Of the more than 500 Kentuckians surveyed between August and September, the foundation found just less than 75% had been vaccinated.
For those who are not vaccinated, the foundation asked them what, if anything, would motivate them to get the shot. The data collected showed about 37% of people said nothing would motivate them. Around 20% of people polled want more time and want to see more research.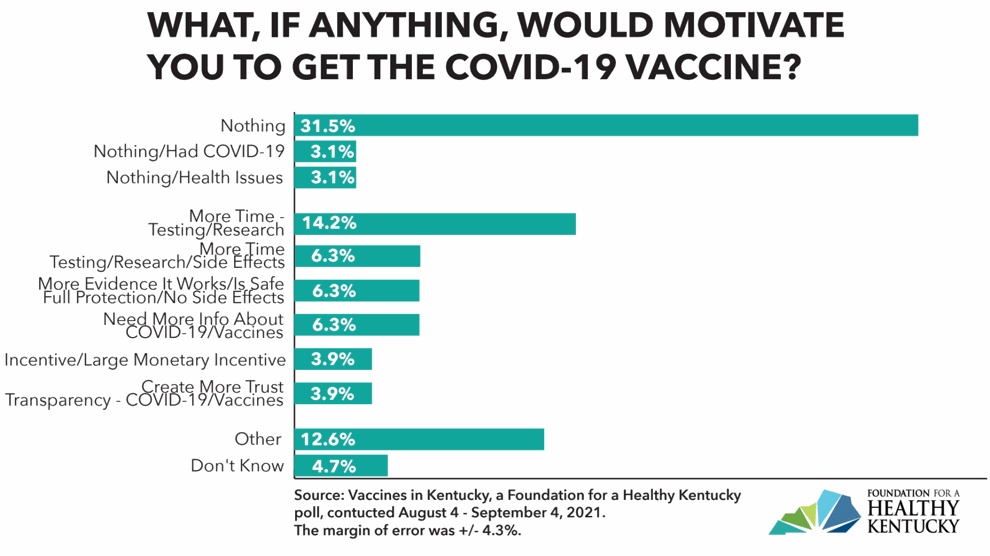 Chandler said they do not currently have any plans for another poll but said it is not out of the question.
The foundation said it has mini grants available to support increasing COVID-19 vaccine efforts in Kentucky counties with low vaccination rates.
Copyright 2021 WDRB Media. All Rights Reserved.