LOUISVILLE, Ky. (WDRB) – More than six months into the COVID-19 pandemic, Gov. Andy Beshear on Thursday announced "the deadliest day in the commonwealth:" 22 new deaths in which the virus was a contributing factor.
Kentucky's COVID-19 death toll jumped to 1,035 with Thursday's report, according to the governor's office. The state held a wreath-laying ceremony in the Capitol rotunda Thursday morning to pay tribute to those who have lost their lives from the disease since it was first reported in the state in March.
Beshear said the victims reported Thursday included an 86-year-old man from Bullitt County; and six people from Jefferson County: an 86-year-old man, and women aged 70, 73, 82, 86 and 102.
"The depths of our losses can't be explained in numbers alone," the governor said Thursday during a special address on the state of the pandemic in Kentucky. "These are our neighbors, friends and even our own health-care workers.
"… We will always remember them, but our duty is to recommit to them and to each other to defeat this virus," he added.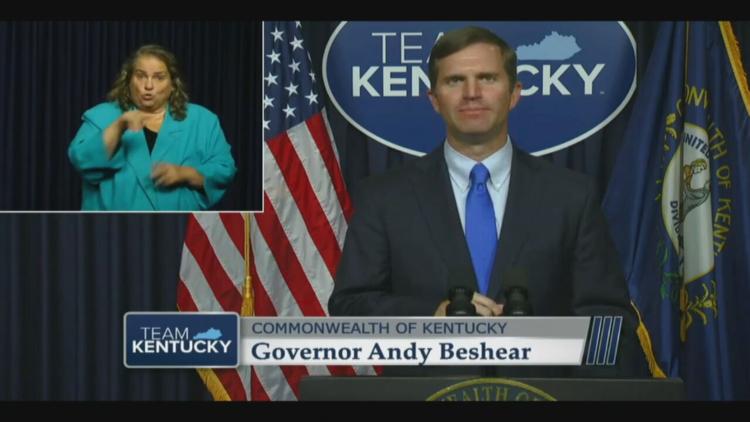 With many businesses struggling, and thousands suffering through record unemployment, Beshear also thanked Kentuckians for their sacrifice.
"None of you chose this fight, but you have showed up to battle," he said. 
The governor acknowledged that many of his actions, such as the mask mandate and limiting restaurant capacity, have been unpopular but are working to keep Kentucky's death toll lower than many other states.
"All of these steps have generated criticism," he said. "But all of them are working."
As COVID-19 cases continue rising —  past 54,000 as of Thursday — the governor urged continued vigilance.
"We must be extra careful because we're now fighting COVID-19 along with other viruses and diseases that often spike as we approach the fall or the winter like the flu," said Beshear, who sharply scolded those who do not believe the virus is a serious threat.
"Shame on anybody, including many of our legislators and those that sit online all day, who claim those deaths aren't real," he said.
Beshear did not address an ongoing backlog in processing unemployment claims, and he did not take questions after the speech. His next scheduled live briefing is Monday, Sept. 14. 
Health officials confirmed 805 new cases of the virus in the state on Thursday, according to the governor's office. Kentucky's positivity rate, or the share of COVID-19 tests that come back positive, was 4.14% as of Thursday.
According to a report from Kentucky Public Health, 565 Kentuckians were hospitalized with COVID-19 as of Thursday, and 133 were being treated in intensive care units.
Of the state's 54,772 total COVID-19 cases, at least 10,791 have recovered, according to Kentucky Public Health.
Indiana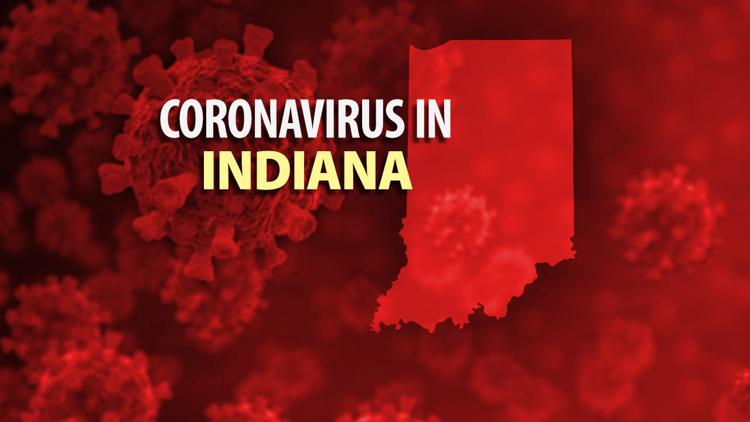 Indiana reported 764 new cases of COVID-19 on Thursday, bringing the state's total number of known infections since the pandemic began to 102,243.
Indiana's seven-day coronavirus positivity rate is 7.2%, according to the Indiana State Department of Health, and its total positivity rate is 8.8%. Statewide, more than 1.1 million tests have been administered.
ISDH said 13 more people have died after testing positive for COVID-19, bringing the total number of deaths to 3,186.
To find testing locations, visit www.coronavirus.in.gov and click on the COVID-19 testing information tab. More than 200 locations are available in Indiana.
For most people, the coronavirus causes mild or moderate symptoms that clear up within weeks. But for others, especially older adults and people with existing health problems, the virus can cause severe symptoms and be fatal. The vast majority of people recover.
Copyright 2020 WDRB Media. All Rights Reserved.