LOUISVILLE, Ky. (WDRB) -- New COVID-19 infections in Kentucky appear to be escalating — though the virus' lethality is continuing to decline.
Gov. Andy Beshear on Wednesday reported more than 1,000 new cases for the second consecutive day.
Through the week's first four days, the state has recorded more than 2,900 cases, or 19% more than during the same period last week, which produced a record high number of new infections.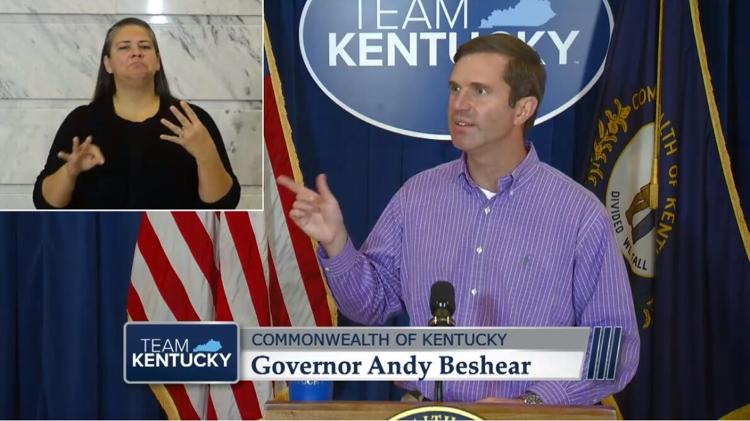 The high case number "is a problem," Beshear said. "And it means we have to be more vigilant."
He again asked Kentuckians to adhere to health guidance, including proper hygiene, remaining at least 6 feet apart and wearing masks.
"Let's not drop the ball now," Beshear said.
In some positive news, the governor also said that the state's positivity rate, or the share of tests that come back negative, continues to fall and on Wednesday hovered just above 4%, the lowest in nine days.
Beshear also reported four COVID-19-related deaths Wednesday, bringing the weekly total, so far, to 20. That's the sixth-lowest total for a Sunday-Wednesday period in the last seven weeks.
As the pandemic has progressed, the virus appears to be killing fewer Kentuckians who test positive.
Kentucky's mortality rate, which is the share of Kentuckians who die after testing positive for the virus, stood at 1.7% Wednesday, down from 1.96% in late August, according to data provided by the state.
That means that in late August, one Kentuckian died out of every 51 who tested positive for the virus. Now, one Kentuckian dies out of every 59 who test positive. Nationally, one patient dies out of every 35 infections, according to data from Johns Hopkins University. Globally, it's one out of every 33.
Despite those improvements, Beshear warned that more cases mean more death. At Kentucky's current mortality rate, 1,000 new cases mean 17 deaths.
Indiana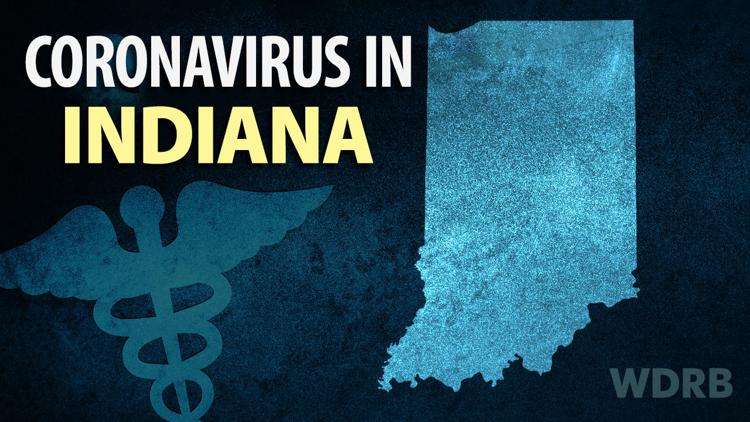 The state of Indiana reported 965 new cases of COVID-19 on Tuesday, bringing the state's total confirmed infections to 120,019.
The Indiana State Department of Health said 20 more people have died from the novel coronavirus, bringing the total number of deaths in Indiana to 3,405. To date, 1,379,850 tests have been reported to ISDH, up from 1,371,355 on Tuesday.
In southern Indiana, Clark County has 2,293 confirmed cases, and Floyd County has 1,420.
With Halloween quickly approaching, state health commissioner Dr. Kristina Box said anyone who has COVID-19 or been exposed to it shouldn't participate in any trick-or-treating, haunted houses, etc.
"I'm not trying to be the Grinch — or maybe more appropriately the witch who ruined Halloween — but I don't want COVD-19 to take that role either," Box said. "So know your risk and plan accordingly."
She also said a costume mask is not a substitute for a cloth mask. Masks are only useful if there's two or more layers that cover the mouth and nose.
Also, if you're going to a haunted house or scary event — where screaming could happen — Box said you should stay more than 6 feet away from others. Candy should be pre-packaged, but even then, there's still a risk.
For a breakdown of cases by county, click here.
To find testing locations, visit www.coronavirus.in.gov and click on the COVID-19 testing information link. More than 200 locations are available around the state.
Copyright 2020 WDRB Media. All Rights Reserved.