LOUISVILLE, Ky. (WDRB) -- Kentucky reported 1,018 new COVID-19 infections Tuesday, the second-highest single-day total since the pandemic began, and state officials urged Kentuckians to work harder to stop the spread of the disease.
Officials also warned that the fight against the virus will not be over any time soon and that a vaccine likely will not be available in mass quantities until next summer.
Through the first three days of this week, Kentucky has recorded 1,930 new cases, an all-time high, and 261 cases more than last week at this time, which produced a record high of 5,113 cases.
"We've got to work harder," Gov. Andy Beshear said Tuesday in a news briefing. "We need you to wear a facial covering.
"We can't let this thing get out of control again."
The state's positivity rate, or the share of tests that come back positive, was 4.24%. That's slightly below Monday's rate, though it has remained above 4% for eight consecutive days.
Beshear said that the state already has received and distributed some of the rapid tests that the federal government is providing, though the state is still working on a plan of how to best deploy them. The test is primarily being used now for people in high-risk areas, including nursing homes.
The governor also reported eight more COVID-19-related deaths, bringing the death toll since the beginning of the pandemic to 1,170. Nearly half of the Kentuckians who have died after contracting the virus were at least 80 years old. More than three quarters were at least 70. Only seven people who have died were under 40.
Kentucky's mortality rate, or the share of people who die after contracting the virus, is 1.72%. That means one Kentuckian dies out of every 58 who become infected. That rate is significantly better than the rate in Indiana, where one Hoosier dies for every 35 who become infected. The national and global rates are similar to Indiana's.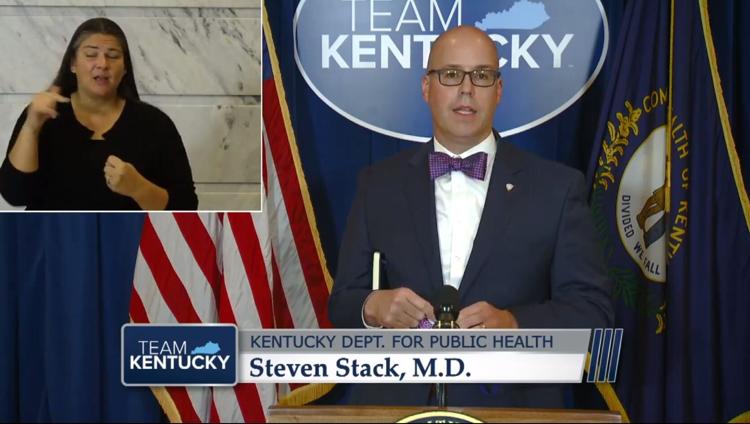 State Health Commissioner Dr. Steven Stack urged people to follow the health guidance, including wearing masks, staying home when sick and getting tested if they have symptoms or have had a high-risk exposure.
When people flaunt the rules, they may get lucky themselves, he said, but every time people get sloppy, the virus surges and people die.
Stack said he understands that people are becoming fatigued by the restrictions, but he warned that while a vaccine may be available in limited quantities late this year or early next, the vaccines likely will not be available widely until next summer.
"Until then, we've got to wear masks," he said.
Indiana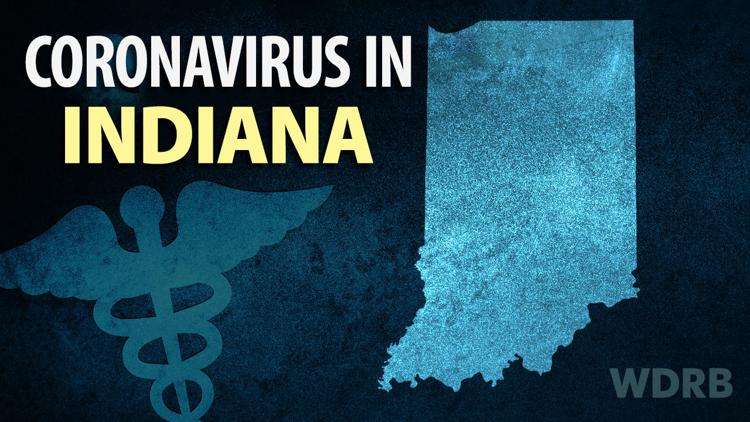 The state of Indiana reported 761 new cases of COVID-19 on Tuesday, bringing the state's total confirmed infections to 119,066.
The Indiana State Department of Health said 20 more people have died from the novel coronavirus, bringing the total number of deaths in Indiana to 3,385. To date, 1,371,3550 tests have been reported to ISDH, up from 1,366,294 on Monday.
In southern Indiana, Clark County has 2,267 confirmed cases, and Floyd County has 1,404.
For a breakdown of cases by county, click here.
To find testing locations, visit www.coronavirus.in.gov and click on the COVID-19 testing information link. More than 200 locations are available around the state.
Copyright 2020 WDRB Media. All Rights Reserved.