LOUISVILLE, Ky. (WDRB) -- Kentucky on Monday reported 345 new COVID-19 cases and eight related deaths for Monday and Sunday, including a 33-year-old man from Jefferson County.
Health Commissioner Dr. Steven Stack said that the state recorded 131 new cases and no deaths for Sunday, and 214 cases and eight deaths for Monday.
The deaths included Jefferson County men aged 75, 53 and 33, the governor's office said in a news release.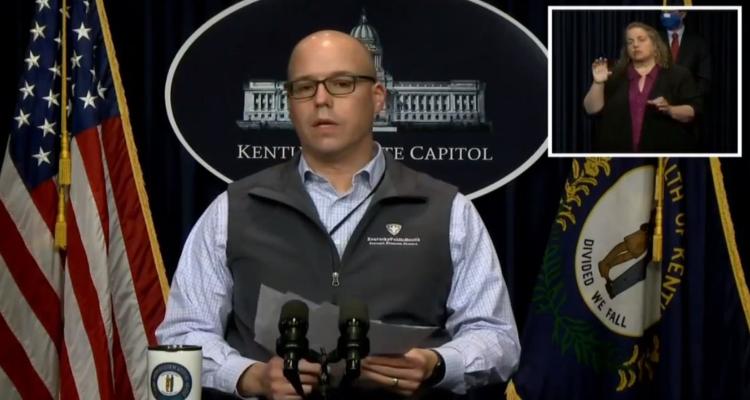 "We continue our efforts to expand testing, ramp up contact tracing and urge the public to practice social distancing and wear cloth face coverings to reduce the spread of COVID-19," Stack said.
Gov. Andy Beshear also asked Kentuckians to light their homes, businesses and places of worship green to remember those who have died.
The disease has infected 10,046 Kentuckians, killing 439. The state said 3,232 have recovered.
Nationwide, the disease has infected more than 1.8 million people, killing nearly 105,000, according to Johns Hopkins University. Globally COVID-19 has infected nearly 6.7 million, killing about 374,000.
For most people, the virus causes only mild or moderate symptoms, such as fever and cough. For some, especially older adults and people with existing health problems, it can cause more severe illness, including pneumonia. The vast majority of people recover.
One of the best ways to prevent spread of the virus is washing your hands with soap and water. The U.S. Centers for Disease Control and Prevention recommends first washing with warm or cold water and then lathering soap for 20 seconds to get it on the backs of hands, between fingers and under fingernails before rinsing off..
Copyright 2020 WDRB Media. All Rights Reserved.