LOUISVILLE, Ky. (WDRB) -- COVID-19 infections and related deaths remain at elevated levels in Kentucky.
The state recorded another 745 infections Tuesday, which was the second-highest number reported on a Tuesday since the pandemic began. Through the first three days of the week, the state has reported 1,623 new infections, the third-highest total for a Sunday-through-Tuesday period.
Since mid-July, the state started seeing about 4,000 new infections per week. In the last seven days, the state has reported nearly 4,800 new cases.
The state also reported nine COVID-19- related deaths Tuesday, for a three-day total of 17, slightly above average for a Sunday through Tuesday period since mid-July.
The deaths announced Tuesday included four people from Jefferson County, including a 48-year-old man. That is unusually young, as about 90% of Kentuckians who die from the virus are 60 or older, and about half of them are 80 and older.
For most people, the coronavirus causes mild or moderate symptoms that clear up within weeks. But for others, especially older adults and people with existing health problems, the virus can cause severe symptoms and be fatal. The vast majority of people recover.
The state's positivity rate, or the share of tests that come back positive, stood at 3.97%. The rate has hovered near 4% for at least a week.
Beshear urged Kentuckians to continue to wear masks and practice good hygiene and social distancing to keep the rate under 4%.
Beshear said that because of the beginning of some professional athletic leagues, he has granted a request from bars and restaurants to move back their curfew by one hour. That means, starting today, guests can place orders until 11 p.m., and the establishments can remain open until midnight.
Indiana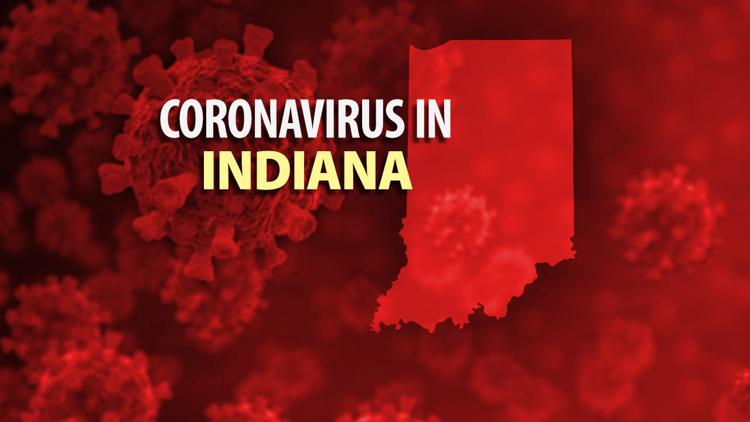 The state of Indiana reported 758 new cases of COVID-19 on Tuesday, bringing the state's total confirmed infections to 107,229.
The Indiana State Department of Health said 20 more people have died from the novel coronavirus, bringing the total number of deaths in Indiana to 3,235. To date, more than 1.2 million tests have been reported to ISDH.
In southern Indiana, Clark County has 2,016 confirmed cases, and Floyd County has 1,252.
To find testing locations, visit www.coronavirus.in.gov and click on the COVID-19 testing information link. More than 200 locations are available around the state.
For a breakdown of cases by county, click here.
Nationwide, nearly 6.6 million people have become infected with the virus, and more than 195,000 have died, according to Johns Hopkins University. The Institute for Health Metrics and Evaluation, at the University of Washington, projects that by Jan. 1, the disease will have killed 415,000 people in the U.S.
Copyright 2020 WDRB Media. All Rights Reserved.