LOUISVILLE, Ky. (WDRB) -- Kentucky reported 792 more COVID-19 cases on Friday, keeping the number of new infections in near-record territory for the week.
Nearly a quarter of the new cases, 193, came from Jefferson County.
In the last six days, the state has recorded 3,791 new infections, up 232 from the same period of week — though down 98 from the week before.
"We still have a whole lot of cases in Kentucky which means a number of people get sick and we lose a number of people, too," Gov. Andy Beshear said in a news release.
"The good news is our positivity rate continues to decline," he said. "If we keep wearing these masks and we keep doing the work, we can get this to a manageable level to get our kids back in school and get back to more of our old lives."
The state's positivity rate, or the share of tests that come back positive, stood at 4.5% Friday. Health officials have said that areas with sustained rates below 5% can begin to relax mitigation measures, such as capacity restrictions on restaurants and bars. Beshear has said that he would like to get the rate below 4%.
Rates vary widely by county, though. According to a report from the White House from Sunday, 16 Kentucky counties, including Bullitt, Oldham, Shelby and Jefferson, had rates above 10%.
The state on Friday also reported eight new COVID-19-related deaths, bringing the state's death toll since the pandemic began to 918.
Since Saturday, the state has reported 46 COVID-19 deaths, down eight from the same period the week before, but up 14 from the week before that.
"It's been a hard month," Beshear said. "It's going to probably be an even harder September."
The state's mortality rate, or the share of infected people who die, is at about 2%, compared to a national rate of 3.1%.
The state, on average, has recorded about 4,000 cases in each of the last seven weeks. At a 2% fatality rate, 4,000 cases would produce 40 deaths.
About half of the people in Kentucky who have died from the virus were over 80. More than 90% were over 60. Only one was under 30.
Indiana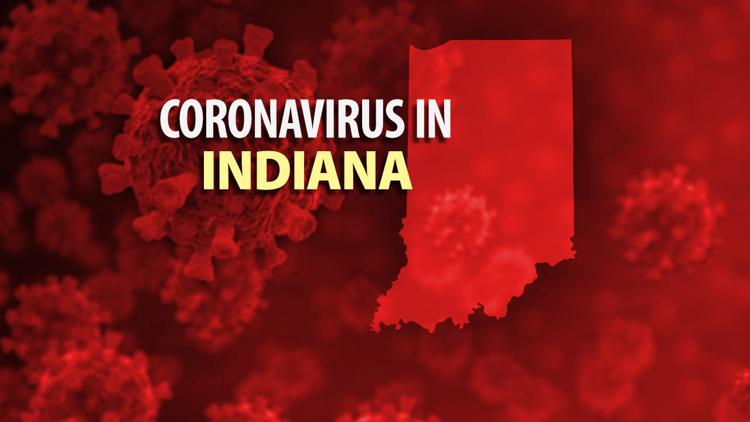 The state of Indiana reported 832 new cases of COVID-19 on Friday, bringing the state's total confirmed infections to 91,313.
The Indiana State Department of Health said 11 more people have died from the coronavirus, bringing the total number of deaths in Indiana to 3,058. To date, more than 1.3 million tests have been reported to ISDH.
In southern Indiana, Clark County has 1,690 confirmed cases, and Floyd County has 1,043.
To find testing locations, visit www.coronavirus.in.gov and click on the COVID-19 testing information link. More than 200 locations are available around the state.
For a breakdown of cases by county, click here.
Copyright 2020 WDRB media. All Rights Reserved.