LOUISVILLE, Ky. (WDRB) -- Kentucky reported another 775 COVID-19 infections Thursday, bringing the state's total to nearly 46,000.
Gov. Andy Beshear urged Kentuckians to continue to wear masks as new cases are holding fairly steady compared to the last two weeks — though new infections remain near record highs.
Through the first five days of the week, Kentucky has recorded 2,999 new COVID-19 infections, up 225 from last week, though down 211 from the week before.
The new cases announced Thursday included 157 in Jefferson County and 130 in people aged 18 and under.
The governor also announced eight more COVID-19-related deaths, though none in Jefferson County.
Beshear said the state's positivity rate, or the share of tests that come back positive, was 4.8%, or slightly below the 5% threshold under which health experts say mitigation measures can be relaxed.
Beshear said Wednesday that he would like to see the rate below 4% and that he he has no plans as yet to reduce capacity restrictions for bars and restaurants. Some proprietors have told WDRB News that they are losing business to southern Indiana competitors, who have less stringent restrictions.
Indiana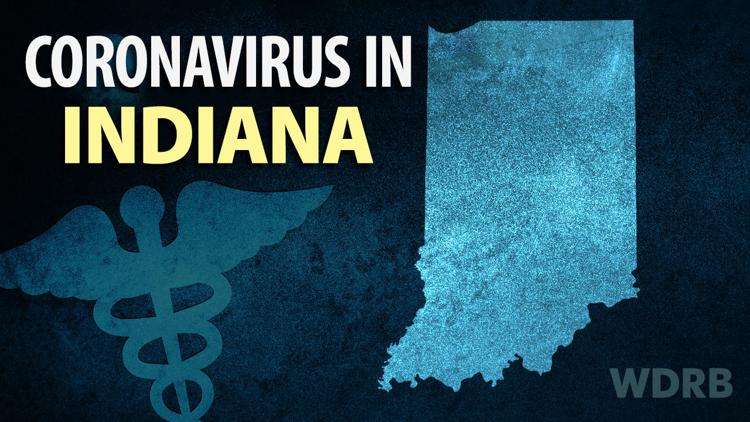 The state of Indiana reported 1,164 new cases of COVID-19 on Thursday, bringing the state's total confirmed infections to 90,504.
The Indiana State Department of Health said six more people have died from the coronavirus, bringing the total number of deaths in Indiana to 3,047. To date, more than 1.3 million tests have been reported to ISDH.
In southern Indiana, Clark County has 1,677 confirmed cases, and Floyd County has 1,027.
To find testing locations, visit www.coronavirus.in.gov and click on the COVID-19 testing information link. More than 200 locations are available around the state.
For a breakdown of cases by county, click here.
Copyright 2020 WDRB Media. All Rights Reserved.