LOUISVILLE, Ky. (WDRB) -- The 2019 Kentucky State Fair is Aug. 15-25 at the Kentucky Exposition Center.
The Fair Fact Sheet includes information on ticket prices, hours, parking and the free concert series. 
The Kentucky State Fair releases a daily schedule of events for its ten day run. 
WDRB AT THE FAIR!
Stop by the lobby of the North Wing to see our WDRB at the Fair booth.  Meet some of your favorite personalities and Snow Fox and take a selfie, plus Spin and Win free stuff.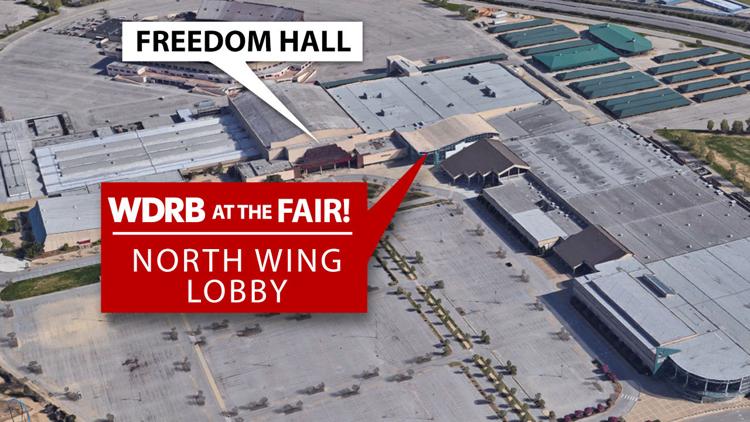 WDRB BIG Booth Giveaway:
Get the code word at the booth to register and win a Polaris Sportsman ATV - courtesy of Joe Hill's PowerSports
Spin and Win WDRB and FOX Free Stuff:
SNOW FOX - Magic Cup or Pop Grip for phone
SNOW FOX Mini
WDRB NEWS - Pop Grip for phone
WWE on FOX - Magic Cup or Pop Grip for phone
Other FOX Primetime Freebies!
CHARGE UP your phone at our WDRB charging station!
IMAGES | Kentucky State Fair making friends at the WDRB Booth
Here is a schedule of when you can meet your favorite WDRB anchors: 
Thursday, Aug. 22
10 a.m. - 2 p.m.
Gil Corsey, Valerie Chinn and Scott Reynolds
2 p.m. - 6 p.m.
Tom Lane, Rick Bozich, Eric Crawford and Aaron Matas
Friday, Aug. 23
10 a.m. - 2 p.m.
Fallon Glick, David Scott and Keith Kaiser
2 p.m. - 6 p.m.
Chris Sutter, Valerie Chinn and Elizabeth Woolsey
Saturday, Aug. 24
10 a.m. - 2 p.m.
Gina Glaros, Kate Springer and Katie McGraw
2 p.m. - 6 p.m.
Scott Reynolds, Elizabeth Woolsey, Marc Weinberg and Hayden Ristevski
IMAGES | WDRB Booth is a popular spot with visitors to the Kentucky State Fair
KENTUCKY EXPO CENTER
A map of the Kentucky Exposition Center shows where you can find many  attractions on the grounds.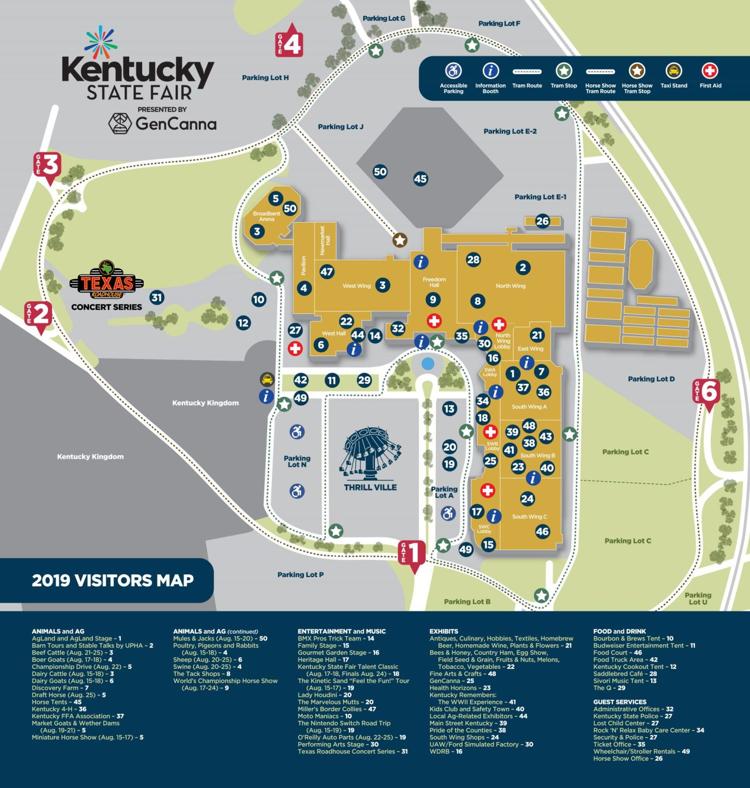 For more information, visit www.kystatefair.org or find the Fair on Facebook, Twitter, Instagram or its blog.
Related stories: 
Copyright 2019 WDRB Media. All Rights Reserved.