LOUISVILLE, Ky. (WDRB) -- Sarci Eldridge's big act of kindness started as something small. The Lexington woman wanted to help her favorite server from a restaurant she frequents.
"So I said to my mom last week, I said, 'Hey, why don't we get her some gift cards and help her through the holiday season, because she's all of a sudden out of a job for the second time this year," she said.
But soon, the Facebook she founded, called ADOPT A SERVER, grew and continues to grow.
"I thought, like maybe, we get like 50 people! I was thinking like, 'Oh, 50 people that would be huge,'" said Eldridge. "And we are almost up to 2,000 people."
To Eldridge's delight, the group has become a place to help those who work or worked in Kentucky's restaurants. Many of them — moms and dads, young and old — are struggling after a new round of restrictions.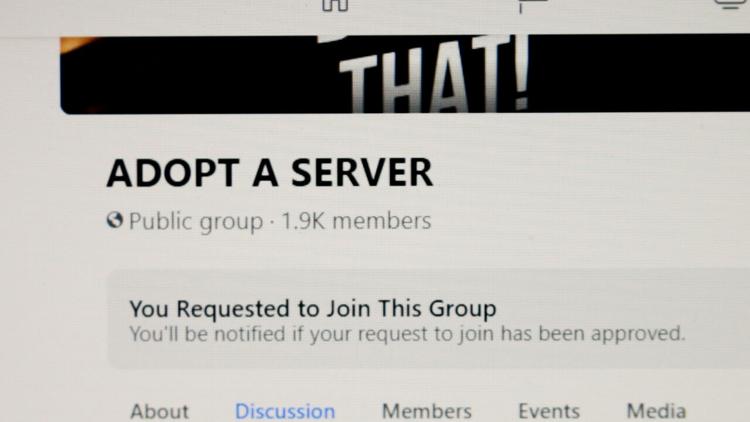 To fight a spike in COVID-19, Gov. Andy Beshear closed Kentucky restaurants to indoor dining again.
"I know people are on all sides of the political spectrum in the group. I am certain that people are on all sides of whether the mandates are necessary or not," said Eldridge.
But in the ADOPT A SERVER Facebook group, there's no fighting. There's no politics. Helping is the one and only goal.
"That has been the biggest blessing of all of it to me, personally," said Eldridge. "This is just a unique and special way to get to pass along blessings to somebody else."
Eldridge says she's cried happy tears, because many waiters and waitresses, cooks and busboys have already been adopted, sometimes, by complete strangers.
"It has just been people pouring out and unifying to love each other, and it has been my favorite thing that I've gotten to watch," she said.
Her one act of kindness has blossomed to too many to count.
You can find the Facebook page at this link.
Copyright 2020 WDRB Media. All Rights Reserved.