LOUISVILLE, Ky. (WDRB) -- After being open for more than a year, Kentucky's first COVID-19 drive-thru testing site is closing Wednesday afternoon.
When UofL Health's testing and vaccination site first opened in downtown Louisville in March of last year, the lanes were filled with cars and every appointment slot was filled. But as testing and vaccines become more widely available, fewer cars drove through the lines. 
Today, on Wednesday, June 30, 2021, at 3:30 p.m., UofL Health is officially closing the site for good.
Members of the Kentucky National Guard joined UofL Health officials Wednesday morning to recognize those who spent over a year serving the community at the site.
Over 90,000 tests and nearly 150,000 vaccines have been administered at the downtown location. Health officials say the closure marks another sign of progress in the fight against the pandemic.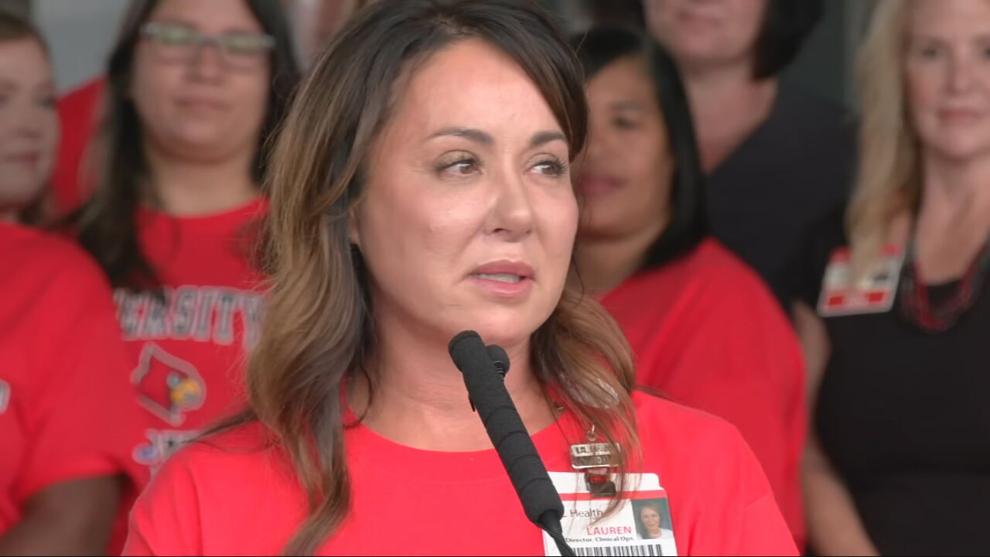 "I envisioned and actually prayed for this moment to come, where we get to stand in front of you and tell you that we won. We did it. We beat COVID. We helped end the pandemic," said Lauren Hicks, a registered nurse for UofL Health. "But never did I envision me being able to stand up here and with such emotion tell you how sad I am, to leave this amazing team of people."
UofL Health will still offer COVID-19 testing and vaccinations at its Urgent Care Plus locations throughout the region.
Copyright 2021 by WDRB Media. All rights reserved.