MEMPHIS, Ind. (WDRB) -- Three people died Friday morning when a small aircraft crashed in Clark County, Indiana.
According to Clark County Sheriff Jamey Noel, the crash took place near Memphis around 11:30 a.m. The aircraft crashed in a densely wooded area along Crone Road.
The Louisville City FC soccer team confirmed the death Friday of founder Wayne Estopinal. Information from the FAA's flight service station confirms that the plane registered to Estopinal filed a flight plan to depart from Clark County on Friday morning but never reached its destination.
Clark County Coroner Billy Scott confirmed the identities of the other two victims Saturday as Sandra Holland Johnson, 54, of Shreveport, Louisiana, and Andrew Davis, 32, of Sellersburg, Indiana.
A spokeswoman for the FAA identified the aircraft as a Cessna Citation C525 private jet that was traveling from Clark Regional Airport in Clark County, Indiana, to Chicago Midway Airport. The FAA says the aircraft disappeared from air traffic radar and crashed "under unknown circumstances."
The crash left a stream of small debris, as well as blackened trees, as seen from WDRB SkyCam.
The Clark Regional Airport is located in Sellersburg, Indiana, and has two runways. It is a "non-towered" airport, meaning that there is no control tower and pilots of aircraft must communicate with each other, rather than an air traffic controller, to facilitate takeoffs and landings.
Noel said the Clark County Sheriff's Office plans to hand the investigation over to Indiana State Police and the NTSB.
"It certainly is a tragic event," he said.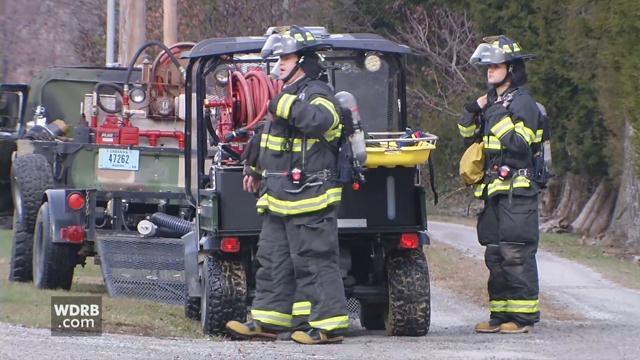 Related Stories:
Copyright 2018 WDRB Media. All Rights Reserved.