NEW ALBANY, Ind. (WDRB) -- A traffic headache has been eased for New Albany drivers.
Klerner Lane is back open after closing Monday when a truck driving underneath the overpass on Interstate 265 slammed into a portion of the bridge, according to a release from the Indiana Department of Transportation. 
All driving lanes are open, and the overpass is safe for travel, but INDOT said lanes are shifted to avoid the damaged area of the overpass.
Police said a truck driver forgot to put down the vehicle's lift after he dropped off a dumpster in the New Albany Business Park. The front of the lift hit the overpass and left a large dent in the green metal portion of the structure.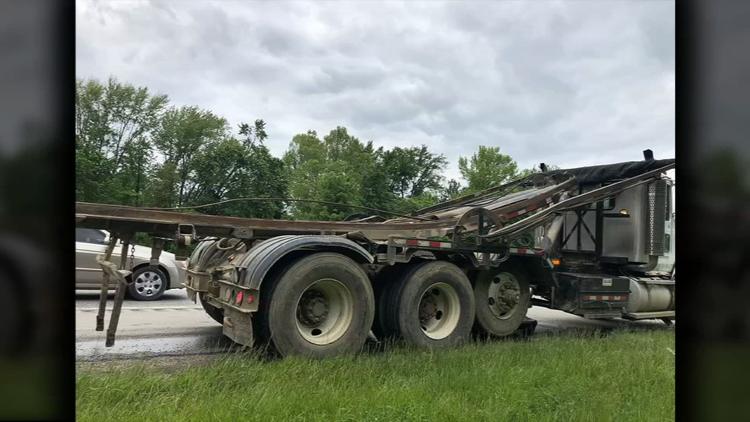 A post-collision inspection revealed structural damage to the west side of the overpass. Repairs will be completed at a later date.
Related Stories:
Copyright 2019 WDRB Media. All Rights Reserved.