LOUISVILLE, Ky (WDRB) -- I-65 South in Hardin County is closed following a multi-vehicle crash.
Early Thursday morning, a semi traveling on I-65 North clipped a vehicle in the shoulder, hit the cable barrier, crossed through the median into the southbound lanes, then hit another tractor-trailer, a Kentucky State Police official told WDRB.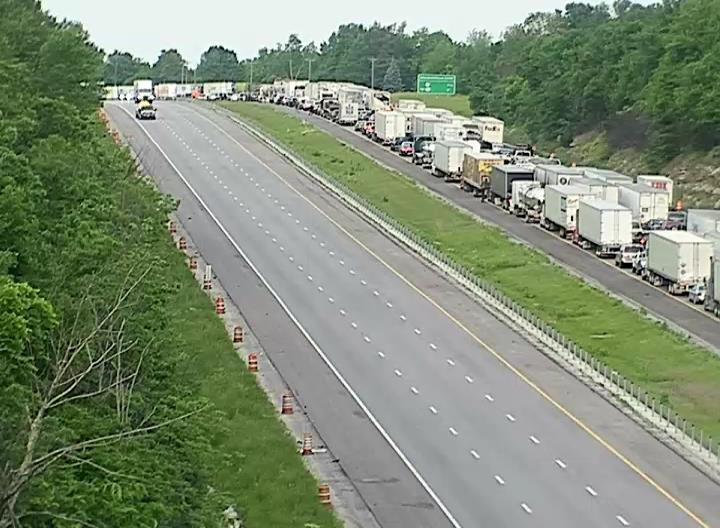 This all happened around just before the Elizabethtown exit.
The semi was carrying aluminum which spilled all over the road, according to KSP.
No one was hurt.
Copyright 2019 WDRB Media. All Rights Reserved.