LA GRANGE, Ky. (WDRB) -- A lawsuit against Oneida Baptist Institution alleges a 17-year-old student sexually abused other students on more than one occasion. 
The lawsuit outlines allegations that the 17-year-old sexually abused a 13-year-old student from Louisville in September 2019 at the school in Clay County, Kentucky. It happened when the older teenager entered the dorm of the younger boy. The 17-year-old was not permitted to be in the dorm of the middle school aged boys.
"(The perpetrator) comes in, and makes an announcement, and says, 'I'm horny, who wants to have a three-way?'" the victim's attorney Ben Wyman said as he outlined the details of the suit.
In the complaint, it says the 17-year-old "walked towards Plaintiff, grabbed Plaintiff's forearm, and forced Plaintiff's forearm down into the student's pants, underneath his clothing."
Wyman said he believes this came after the 17-year-old was suspended for sexually abusing another student. It's not clear how long the student was suspended.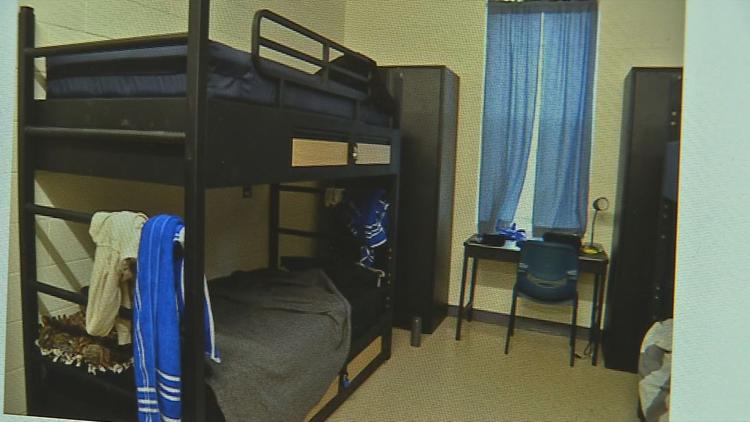 Attorneys say just over a month later, in November, another student found a journal belonging to the 17-year-old that outlined multiple sexual acts. This was turned into dormitory leaders. In an investigation by Oneida Baptist Institute, eight students were interviewed including the 13-year-old Louisville student. The lawsuit says he recounted what happened to those investigators.
The institution notified the 13-year-old's parents, and they withdrew him from Oneida Baptist Institute.
"We have a reason to believe that there are other victims in this matter, that there have been other students who have been sexually abused at Oneida Baptist Institute," Wyman said.
The lawsuit names Oneida Baptist Institute, Dean of Students Claudia Kelsey, Dean of Boys Richard Brown and House Parent Natalie Hill. The defendants are being sued for negligence and punitive damages among other things.
Oneida Baptist Institute declined to comment Wednesday.
Copyright 2020 WDRB Media. All Rights Reserved.