LOUISVILLE, Ky. (WDRB) -- The U.S. Department of Veterans Affairs is celebrating a medical milestone -- and it happened in Lexington, Kentucky.
According to a news release, the Lexington VA Health Care System has become the first VA in the nation to create virtual impressions of teeth using a digital technology, including a 3-D intraoral scanner, computer-aided design and computer-aided manufacturing (CAD/CAM). 
Dentists will be able to use those virtual impressions to design and create customized physical crowns using a 3-D printer.
"This is only the beginning of a new era in the way we do Dentistry," Dr. Regina Cunningham, a dentist at the Lexington VA Health Care System who led the project, said in a statement. "This new approach will cut the amount of time a Veteran sits in the dental chair in half. Veterans no loner need multiple dental appointments for a crown."
In the past, a temporary crown has been affixed while the physical dental impressions are sent off to a laboratory where the permanent crown is designed. The patient then has to come back for a return visit when the temporary crown is removed and the permanent crown is installed.
The new digital technology eliminates many of these delays.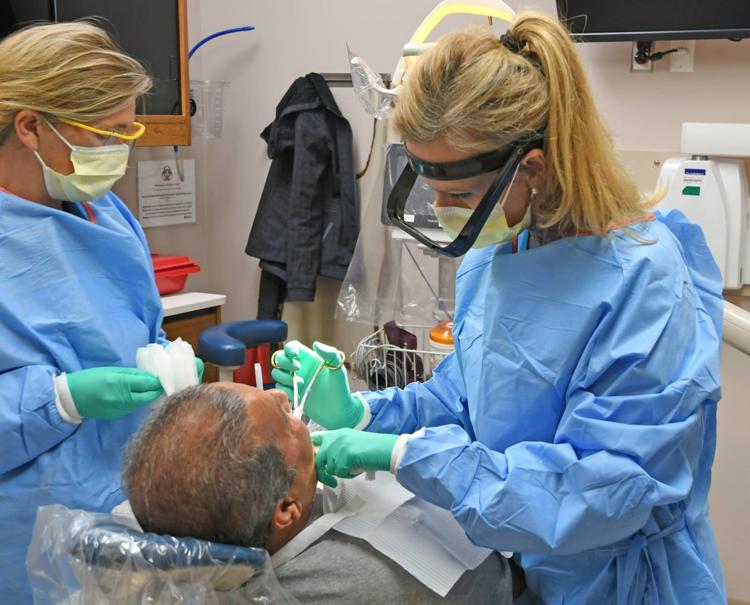 Copyright 2019 by WDRB Media. All rights reserved.