LOUISVILLE, Ky. (WDRB) -- Every year people from across the U.S. visit Louisville for a chance to buy the limited edition Old Forester Birthday Bourbon, and this year was no exception.
A line formed early Thursday outside the Old Forester Distillery at 119 West Main Street in downtown Louisville as the special birthday batch came up for sale. Brown-Forman releases a limited number of the bottles every year to celebrate the birthday of the distillery's founder, George Garvin Brown.
Customers camped out for hours to get a ticket to buy the coveted spirit, including Tyler Brown, who drove all the way from New Orleans to get a bottle.
"I'm having a child in a month and birthday bourbon is a symbolic bourbon nerd thing to do," Brown said. "I had a vacation planned anyway to come up here to wait in line, and wait for a bottle."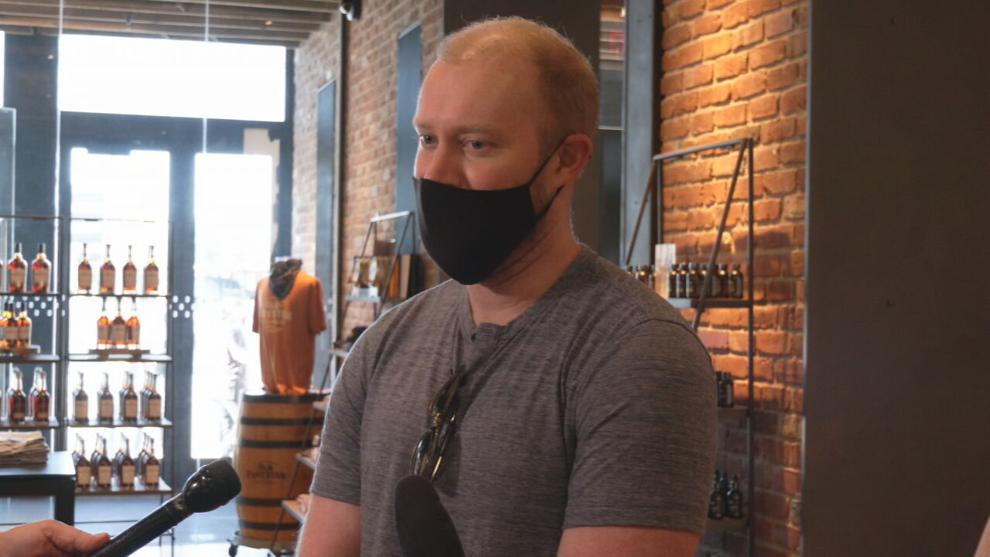 People waiting in line were treated to cupcakes from Wiltshire Pantry. 
If you're looking for a bottle, check local stores -- all of the tickets to buy a bottle at the distillery are sold out. 
The Old Forester Distillery returned to Whiskey Row on National Bourbon Day, June 14, 2018. It's housed in the same building the brand called home before Prohibition. The distillery is open weekly, Tuesday through Saturday, 10 a.m. to 6 p.m.
Copyright 2021 WDRB Media. All rights reserved.