LOUISVILLE, Ky. (WDRB) -- Louisville Metro Police Chief Steve Conrad said reducing the recent trend of violent crime is his top priority.
In a one-on-one interview Wednesday, Conrad said he understands the recent violence is causing a lot of concern and said that, despite the budget cuts, the trend will change if the right people speak up.
"It has to be frustrating for everybody in the community," he said. "I know it is for me when we hear on the news about another violent crime happening."
Conrad said, like most people, he does not like the recent trend and has a lot of sympathy for the families of the victims.
"I can only imagine how painful that is for the loved ones and the friends to get that call that someone has been killed," Conrad said.
Between January and July 8 of this year, there have been 173 shootings, 52 of which have been fatal. On Tuesday, there was another homicide, pushing the total to 53.
During that same time period in 2018, there were 180 shootings, 35 of which were fatal.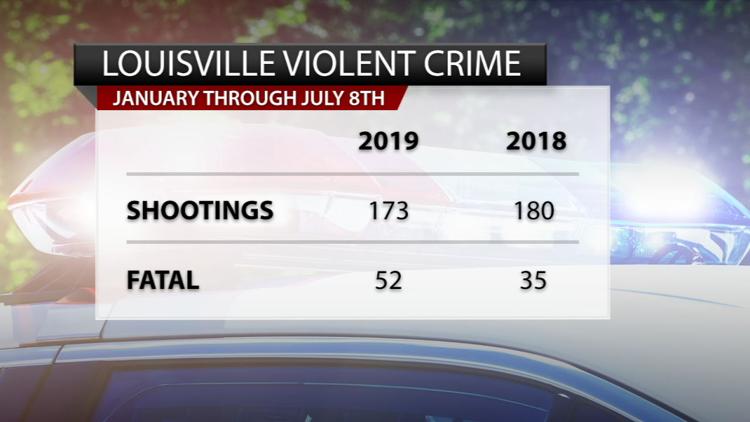 "It is going to take people getting involved, and that is the only way we are going to be in the position to stop the retaliation: to stop the fear and to truly hold people accountable," Conrad said.
Recent budget cuts eliminated a recruit class that would have hit the streets later this year, but Conrad said the public can help stop the trend.
"We need witnesses who've seen what happened and truly come forward and share what they know," Conrad said. "In some cases, we need the victims of violent crimes to tell us what happened."
Conrad said, in some cases, the victims won't even share their names, but they do share more disturbing information.
"When they tell us that, 'I'm not going to talk to you, I'll take care of it myself', that is a terrible premonition that we are going to have another violent crime committed in our community," he said.
Despite the recent violence, Conrad said a partnership with federal agencies is producing results.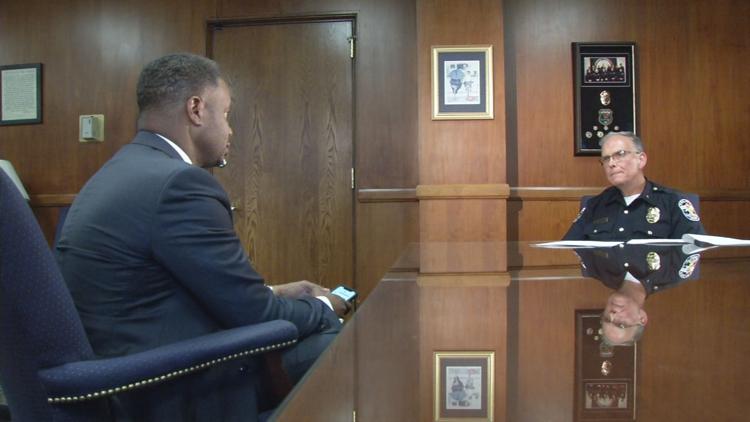 "Through the end of June, we've already taken over 1,200 guns off the streets of our city," he said.
Along with the spike in homicides, Conrad said there's been a significant increase in stolen cars.
"These cars are being stolen from every neighborhood in our community," he said. "It's not just from one neighborhood. Then we are seeing these cars used in homicides and shootings."
That's why LMPD stresses the importance of locking your cars and securing guns. Conrad said guns should be in a safe, inside your home and not in a glove box or trunk of your car.
Related Stories:
Copyright 2019 WDRB Media. All Rights Reserved.