LOUSIVILLE, Ky. (WDRB) -- Authorities are investigating after a Louisville Metro Police Department cruiser was involved in a crash Wednesday afternoon.
According to LMPD spokesman Dwight Mitchell, the crash took place at about 1:30 p.m. at the corner of South 12th Street and West Broadway, near Louisville's Russell and California neighborhoods.
Crash involving an @LMPD officer outside Stewart's Pawn Shop at 12th and Broadway @WDRBNews pic.twitter.com/j0Aah6a4tX

— Christie Battista WDRB (@CBattistaTV) October 6, 2021
Mitchell says the officer had his lights and sirens activated as he was driving to back up other officers during an emergency run. 
While traveling eastbound on West Broadway, the officer tried to turn northbound onto South 12th Street. In the process, Mitchell says he swerved to go around another vehicle making the same turn in front of him. After swerving, the officer hit a traffic light pole. 
The other vehicle was not hit.
The officer suffered a minor injury, but was not transported, according to Mitchell.
A WDRB crew who arrived on the scene captured images of an LMPD cruiser with front-end damage, as well a downed utility pole.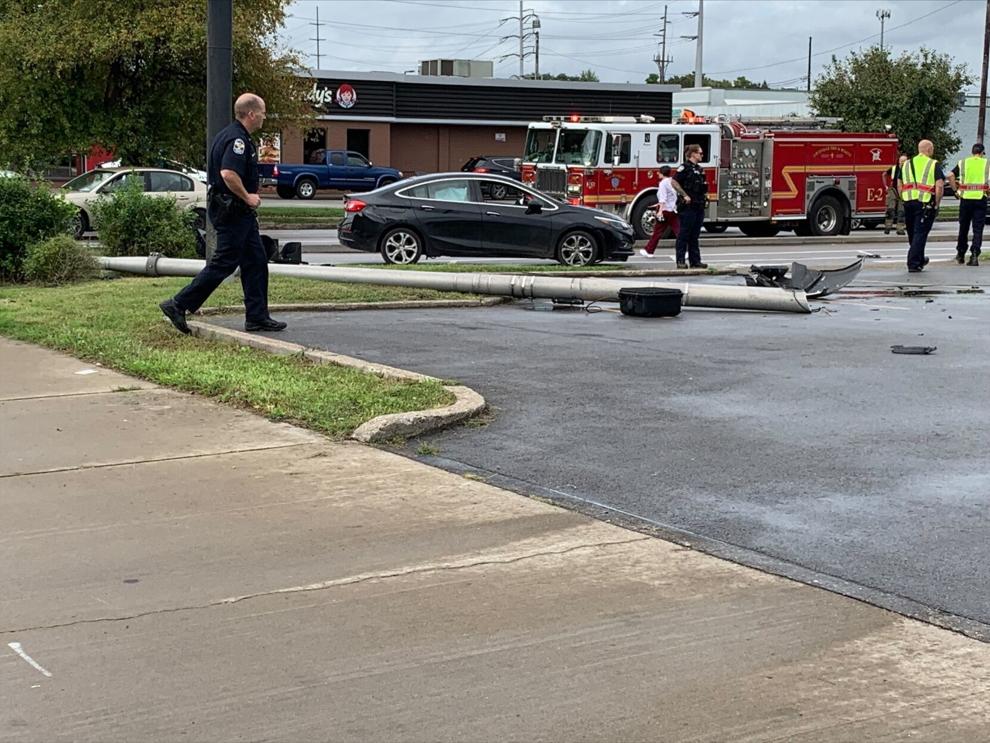 Mitchell did not comment on the emergency run the officer was driving to. According to WDRB's Christie Battista, who was on the scene, police were called to the scene of a second crash at Kentucky Street and South 8th Street. Battista saw a car that had smashed into a fence and witnessed police picking up a gun in a nearby field. One person was placed into the back of a police squad car, according to Battista.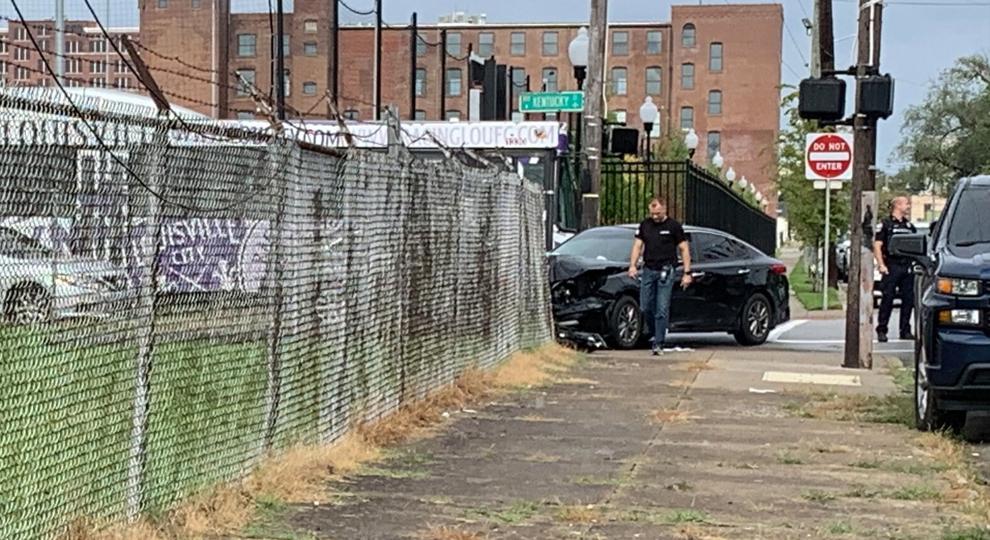 It is not clear if the two scenes are related.
This story will be updated.
Copyright 2021 by WDRB Media. All rights reserved.