LOUISVILLE, Ky. (WDRB) -- Louisville Metro Police says officers have found more items that were stolen from yards in the Highlands neighborhood.
Police made a post on LMPD's official Twitter account on Monday morning about the recovered items.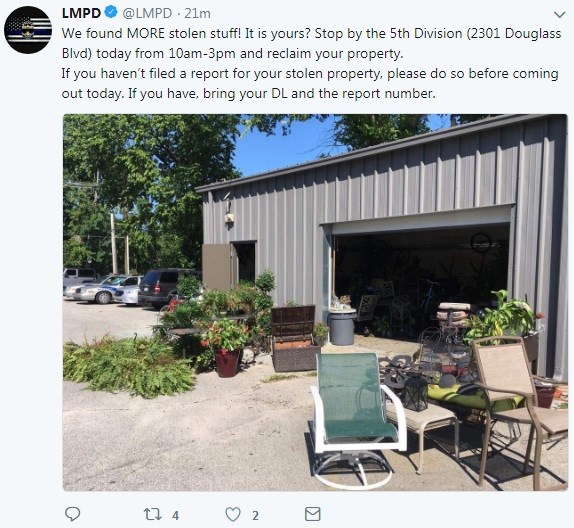 LMPD says anyone who had items stolen can come to the 5th Division, located at 2301 Douglass Boulevard, between 10 a.m. and 3 p.m. on Monday to reclaim their property.
Officials are encouraging property owners to file reports before coming to get their property. Those who have filed reports, will need to bring their identification and the report number. 
Police have identified the suspected thief as Barton E. Bishop.
Copyright 2018 WDRB News. All rights reserved.