LOUISVILLE, Ky. (WDRB) -- Louisville Metro Police said there have been no arrests yet in a wave of violence that left 13 people shot and two dead over the weekend.
In a Monday afternoon news conference, Lt. Emily McKinley, head of LMPD's Homicide Unit, urged the public to come forward with any information they might have about the incidents.
"I think there is a healthy amount of fear in speaking with the police and speaking on these violent crimes," she said. "But I think it is our responsibility as human beings to speak up for each other."
McKinley said 13 people were shot in seven different incidents over the weekend. Of that number, two have died. She said none of the seven incidents appeared to be connected but added that, "we are exploring several leads. We have not ruled anything out."
Those incidents include the following:
At 6:30 a.m. Saturday, police say a shooting victim, a man in his 20s, was found lying on the sidewalk on Cecil Avenue, near South 42nd Street. He was taken to University Hospital, where he died.
At 11:30 p.m. Saturday, a juvenile was found shot at the intersection of South 38th Street and Greenwood Avenue, but investigators do not believe the shooting happened at that location.
At about 1:30 a.m. Sunday, officials say one person was killed and seven others were hurt in a shooting near a liquor store at Dixie Highway and Ormsby Avenue.
Another shooting took place around the same time on Georgetown Place near Berry Boulevard.
In another incident, a shooting happened around 2:30 a.m. Sunday at The Bellamy Apartments near the University of Louisville.
McKinley said each appears to be an "isolated incident" involving ongoing disputes that turned violent. She admitted that it proved to be a "busy weekend" for homicide detectives but said the department was coping by shifting schedules when needed.
"I've been in Homicide for going on about nine years ... And every year, we'll see some sort of wave," she said. "This is not uncommon, and ... we'll get through it. We just have to speak up for each other and do the right thing."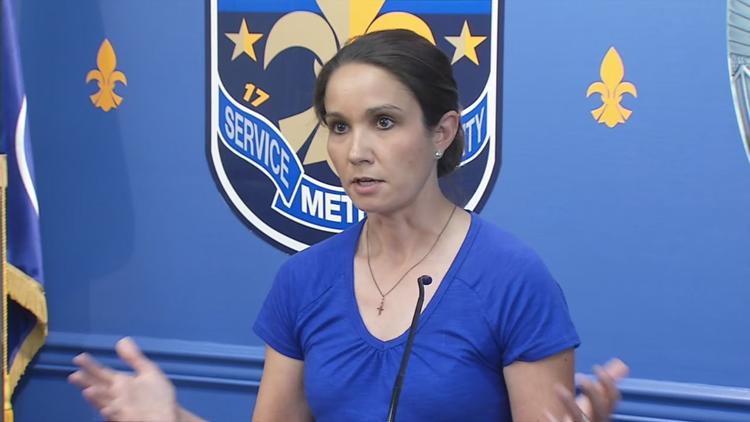 Vicky Moxley hopes people will listen to police and speak up. She's grieving the death of her son, 33-year-old Durelle Moxley -- one of the seven people shot outside the liquor store Sunday morning.
"I just hope justice comes for him," she said. "I am not even angry at the person who did it. I have no anger toward them, but you know, you need to pay for what you did."
Moxley wants justice, but she also wants to send a message to anyone who loves her son:
"To retaliate and to come back and try to get revenge, it's just going to hurt other family members, and I don't want that. And my son wouldn't have wanted it," she said.
"Just how she's crying now, having someone else's mother cry isn't the resolution to it," added Bree Bumphus, Moxley's cousin.
Family members say Moxley was a loving father. They've created a GoFundMe page for his children and to help cover funeral expenses.
Related Stories:
Copyright 2019 WDRB Media. All Rights Reserved.