LOUISVILLE, Ky. (WDRB) -- A spokeswoman for the Louisville Metro Police Department is speaking out about the "unprecedented" level of violence in Louisville, after a man was shot to death in Louisville's Fern Creek neighborhood Friday night.
LMPD Ofc. Beth Ruoff says the shooting occurred about about 5:30 p.m. on Shibley Avenue, off Seatonville Road.
When officers arrived, they found one man who had been shot. Ruoff says he was pronounced dead at the scene. He is believed to be a resident of the area.
The shooting came shortly after a man was found shot in west Louisville. At about 4 p.m., officers were called to the intersection of South 40th Street and Greenwood Avenue where a man in his late teens was suffering from a gunshot wound. He was transported to University Hospital, where he eventually died from his injuries.
Ruoff said there were reports of several rounds fired at that scene -- and noted that it was characteristic of several recent homicides.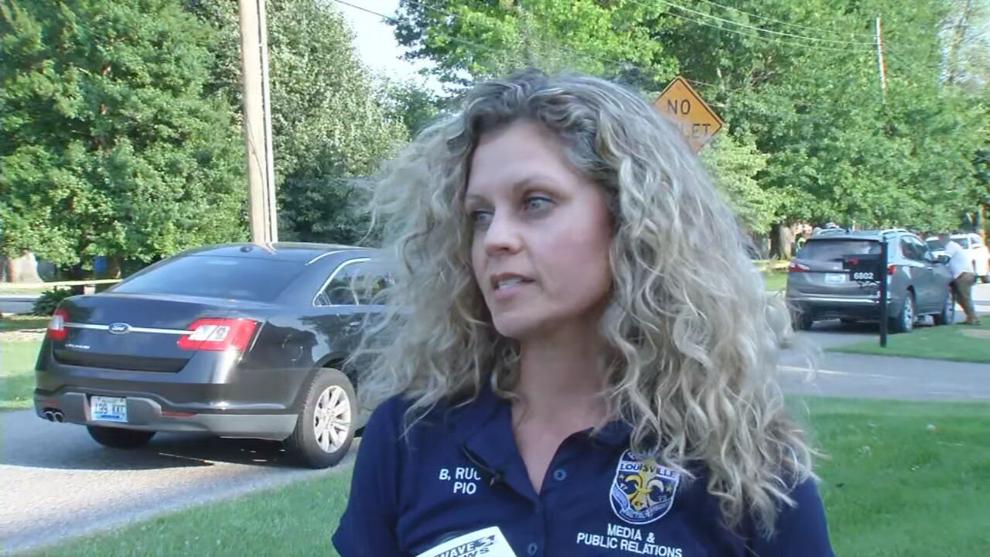 "That has increased at multiple scenes -- multiple shooting scenes and homicide scenes that we're going out to that we're seeing a substantial increase in the round count that's happening," Ruoff said. "You know, it's frightening to everyone -- to the community, to officers." 
"The amount of violence that we're seeing here is unprecedented," she continued. "We have not seen anything like this."
She also called on members of the community who may have witnessed the shootings to come forward with any information they might have.
"We -- the police department needs the community to support us," she said. "We need to know that you guys are ready for us to come out and do work. And we're ready to do that. We want this violence to stop."
She added that, to date, Louisville has seen more than 90 homicides this year, and more than 300 shootings.
"It is taxing," she said. "Because our officers are the ones -- the first responders. We're the first ones who are making these scenes, who are rendering aid to these victims, who are rushing small children to the hospitals who have been shot, trying to save lives."
"Our homicide unit -- the caseload for them is incredible right now, but they are doing the best they can."
"It's really alarming -- this level of violence, it's really alarming," she added. "And we need the community's help."
No suspects are in custody for either of the two shootings. Anyone with any information is asked to call the LMPD tip line at 502-574-LMPD. Callers can remain anonymous.
"It's your community," Ruoff added. "You're living here. You should not feel afraid. The anonymous tip line is truly anonymous. You do not need to give your information."
Copyright 2021 by WDRB Media. All rights reserved.