LOUISVILLE, Ky. (WDRB) -- New rules for what Louisville Metro Police officers can and cannot do during traffic stops begin Thursday. 
The policy updates follow an August 2018 stop in which 18-year-old Tae-Ahn Lea was pulled form his car, handcuffed and made to stand on the side of the road for a search with police dog. The African American teenager repeatedly told officers he had no weapons or drugs, but the search continued for more than 20 minutes. Officers found nothing illegal on Lea or in his car. He was released with a traffic ticket for a wide turn, which was later dismissed in court. 
"I went to the gas station to get a slushy and chips, and it turns into getting pulled out of the car by a man with a gun," Lea said in an interview with WDRB News in May 2019. "That's definitely life-changing."
The body camera footage from the stop sparked outrage in Louisville. Its been viewed more than 1 million times online.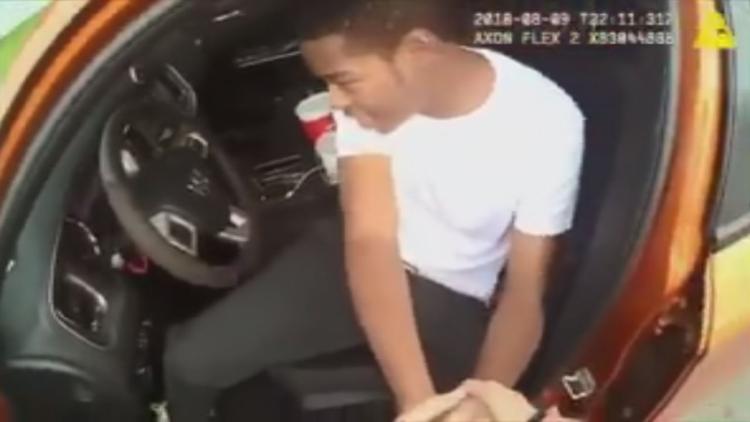 "We deal with violent crime all day, every day, and we're going to stop 30 more people after you," an officer told Lea in the footage.
But traffic stops should look different starting Aug. 1. The highlights of the changes implemented by LMPD Chief Steve Conrad include:
Interactions with the public will be conducted free of bias.
Being nervous or in a high-crime area is not justification for pulling a driver over.
New guidelines for handcuffing people who are not under arrest.
Updated policy for removing people from a vehicle or asking them to sit on the ground.
Changes to how searches are documented.
New guidelines for conducting canine searches.
"It's a change in the way that we are dealing with the public," Officer Justin Witt said. "There are policies put into place to make sure there is a checks and balances, and as a department and an agency, they're held accountable for their actions."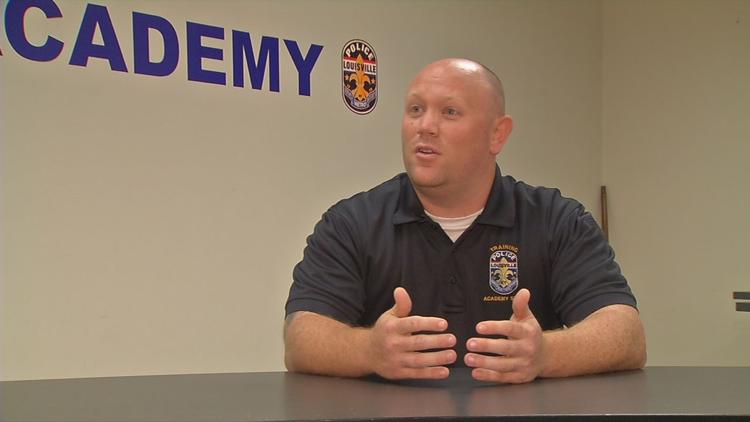 The footage of Lea's traffic stop exposed what some Louisville Metro Council members described as "hyper-policing" in the city's poorest communities. Other black drivers said they've been treated just like Lea: profiled and harassed during the police department's effort to crack down on drugs and guns.
"I was always told if you didn't do nothing wrong, you ain't got nothing to worry about," Lea said in an interview after the new policies were announced. "But that's obviously not true."
Mandatory training on the new policy was department wide for LMPD. The department has more than 800 members on the force. Witt teaches at the academy. He said the class consisted of a two-hour PowerPoint presentation, but trainees were not shown video of Lea's traffic stop. There was no exam at the end of the class and no simulation or walk-through of stops under the new policy.
To be clear, new rules do not stop an officer from handcuffing or taking a driver out of the car. They just clarify when it is and isn't allowed.
"The subject's behavior, the number of subjects the officers is interacting with, and whether they're being deceptive and the officer reads that as a threat," Witt said. "The number of officers on the traffic stop. There's still numerous reasons an officer can come into contact and decide to remove the subject and set them on the ground."
LMPD has been training for months. Some critics say the city is already seeing the effects, with an increase in violent crime over the summer.
Still, Lea said these changes are long overdue.
"It's 2019, and we're just now saying, 'No bias. Don't handcuff people not being arrested. Don't take people out of the car,'" Lea said. "That's just common sense to me. I already thought that was already a thing. Turns out it's not a thing, and it ain't going to be a thing until Aug. 1."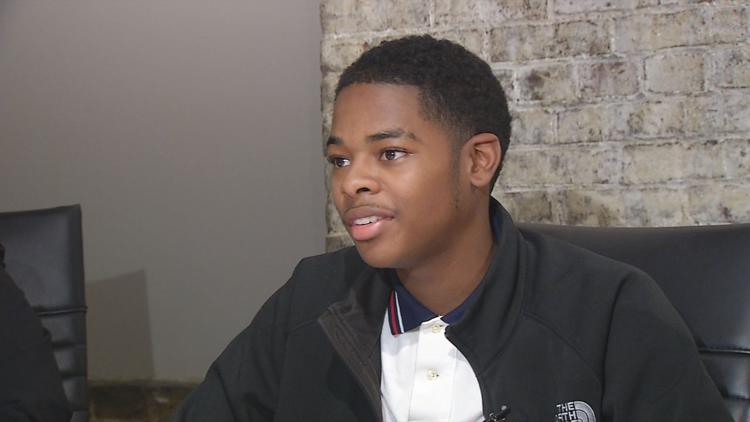 Lea has a pending lawsuit against the city. The officers involved in the stop remain under investigation.
Copyright 2019 WDRB Media. All Rights Reserved.