LOUISVILLE, Ky. (WDRB) -- You won't hear the roar of fans cheering at this year's Kentucky Derby, since spectators won't be allowed at Churchill Downs for the big race. But some local businesses are still trying to help people celebrate by doing Derby at home.
Sweets by Millie owner Maggie Hoy isn't usually making colorful, tasty horseshoes, julep cups and jockey silks cookies in late August, but with Derby 146 running the first Saturday in September, she's rolling with it. Typically she makes nearly 2,000 cookies for those celebrating race day. This year will be a little slower for business, but she's still hoping customers will be celebrating at home with her colorful creations.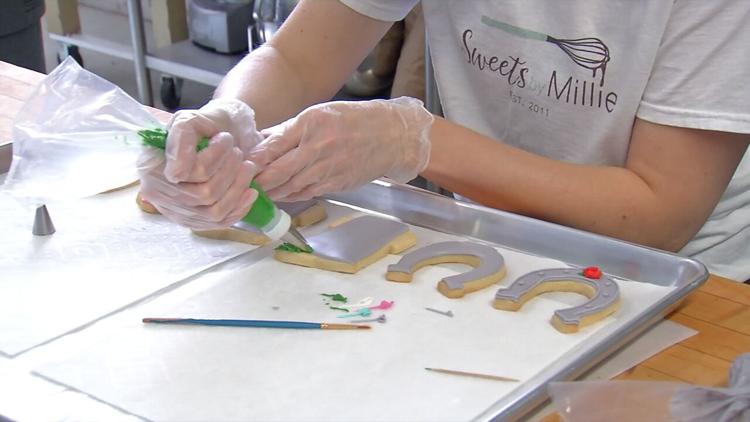 "People can get dressed up even though they're going to be home and this way they can still have someone special for their get together," she said.
The baker is taking Kentucky Derby cookie orders until August 29. Orders can be placed on their website.
Work the Metal in Butchertown is also serving up Derby delights to be enjoyed from the comfort of home.
"Derby is just such a fixture in our community and I feel like even if it's not happening the way we'd all love I think it's important to still take part in the spirit of it all," said Valerie Terry with Work the Metal.
The store is offering a way to celebrate the trifecta at home with the Talk Thurby to Me take home basket.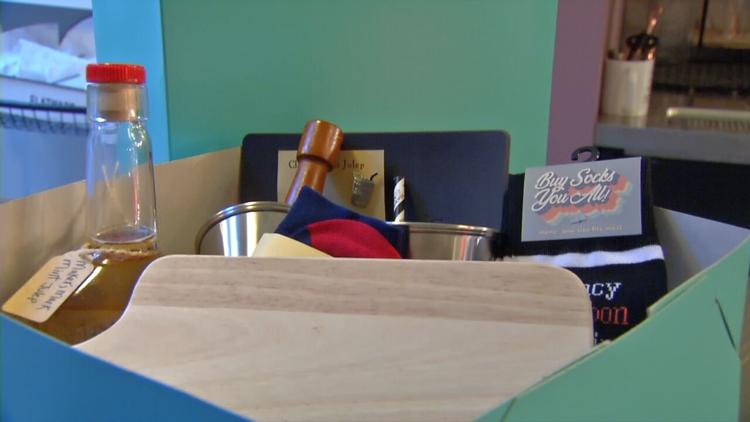 "We want to be able to have like a fun time watching the actual derby race at home safely so we put together a package that we thought would be fun for either two people or you can buy multiple packages for the up to 10 people in your household," said owner Jack Mathis.
The collection includes pre-made Makers Mark cocktails for two, snacks from Marigold Catering and some Derby themed gifts like socks and julep cups. It's a way to not just a celebrate the Derby City's main event, but also a way to support small businesses.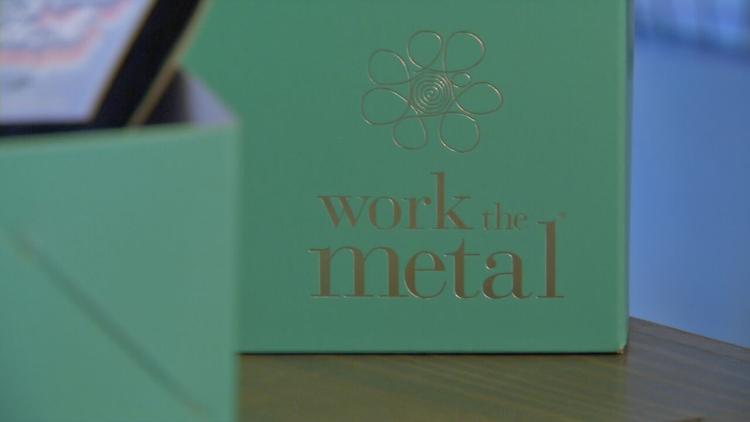 "We all need help during these COVID times so we're trying to merge and come together for a fun product for people," said Mathis.
The take home baskets can be ordered here through Wednesday, September 2. The baskets can be picked up curbside at Work the Metal on Thursday, September 3 from 12 p.m. to 4 p.m.
Copyright 2020 WDRB Media. All Rights Reserved.