LOUISVILLE, Ky (WDRB) -- Starting this week, visitation and group activities can resume at some long-term care facilities in Kentucky. 
Masonic Homes of Kentucky is waiting for state leaders to approve its plan that residents in Louisville are looking forward to. In the meantime, resident Al Fenster admits living through the pandemic has been emotionally challenging. 
"Can't get out like we used to," Fenster said. 
Fenster has the company of his dog, "Baby," but he's missing the company of so many of his friends and family members.
"I have two daughters, five grandchildren, one great," he said. 
Fenster has been able to keep up with them over the phone and at a distance.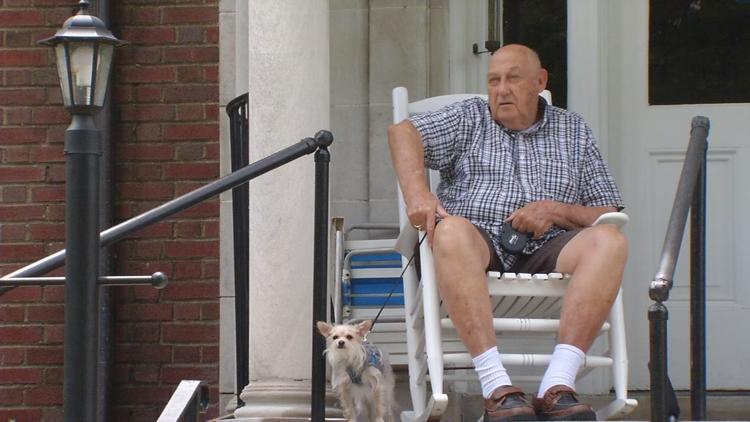 "You feel a difference," Fenster said. 
Fenster said he is happy to know in-door visitations at Masonic Homes are set to begin again — as well as group activities — as long as there are no cases of COVID-19.
"There's lots of restrictions and guidance that goes around that," said Conjuna Collier with Masonic Homes.
Collier said visitations will be appointment-based only. Visitors will only be allowed in a certain area, temperatures will be checked, and masks will be worn. As far as group activities go, she said residents will only meet in groups of 10 or fewer, and they will be socially distanced.
"It's mixed emotions," Collier said. "You want them to be safe, but you also want them to get that human interaction."
Visitations are set to resume at nursing homes July 15. 
Copyright 2020 WDRB Media. All Rights Reserved.