LOUISVILLE, Ky. (WDRB) -- A Louisville woman put her dream of going to law school on hold to pursue her passion for baking, and it's paid off. Bourbon Baekery is booming. Now, she's paying it forward and helping other women.
Bourbon Baekery is a hit at local markets and on Instragram with pictures of heaping helpings of ooey gooey goodness with tons of tasty toppings and mix-ins gaining thousands of followers. It's not exactly the future owner Abigail Mattingly had planned.
"It was the most terrifying thing I've ever done because you know I've blue printed out my entire life," said Mattingly.
That plan included law school. She'd already been accepted to U of L and NKU, but when her hobby of baking for friends and family exploded into a full time cookie business, Mattingly had a choice to make.
"It's pretty hard to explain to your family that after you got accepted to law school you're going to make cookies instead," she said.
She quit her job as a paralegal last year to focus on the bakery and even roped in her fiancee, Griffin McGreevy into quitting his job as an electrician and joining her in the kitchen.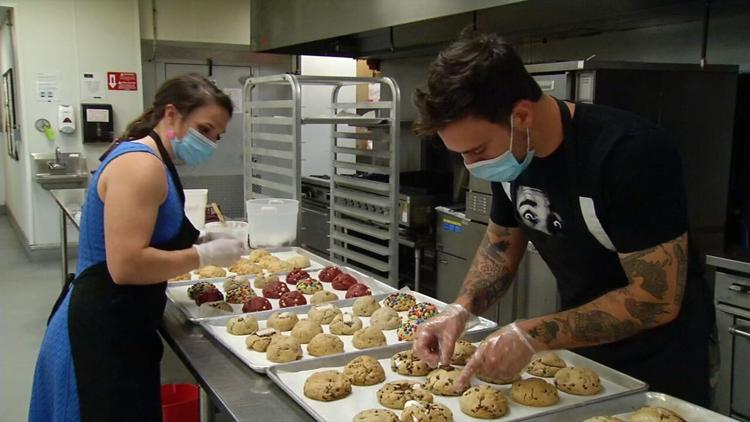 "Abigail is a great baker, I'm good at taking orders in a kitchen and cleaning, and it kind of just turned into us putting our powers together," said McGreevy.
They started off with just 25 orders a week, but word quickly spread and now more than 150 orders a week keep them busy. The couple has now outgrown the kitchen they lease at Chef Space in the Russell Neighborhood. So, they're expanding.
"That's why I want to develop Bourbon Baekehouse to help other women convince themselves that they can do the same exact thing," said Mattingly.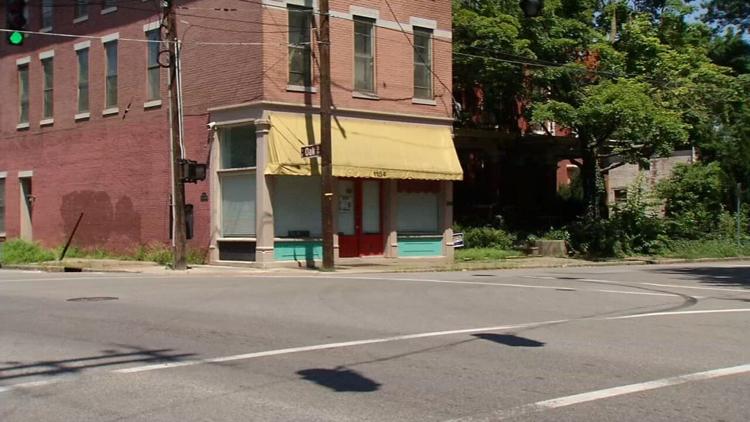 Bourbon Baekehouse is their newest venture, a space in Old Louisville that will operate as a women's development center, subleasing space to other women bakers.
"We're going to have six ladies in there to start out with. They'll all rent differently. We'll provide them with commercial space. They'll sell them at markets, restaurants, places like that," said Mattingly.
Bourbon Baekehouse already has a waiting a list. Mattingly hopes to eventually create a store front as well, but for now will focus on helping women get their businesses started by providing resources on LLCs, attorneys and CPAs.
"Investing in yourself is the best thing you can do and if you're scared then you're doing it right," she said.
You can catch Bourbon Baekery at Logan Street Market from 10 a.m. to 2 p.m. on Sundays. Bourbon Baekehouse opens August 1. More information on a grand opening will be announced on Instagram.
Copyright 2020 WDRB Media. All Rights Reserved.