LOUISVILLE, Ky. (WDRB) -- A June fire that turned a St. Matthews strip mall into a total loss has magnified a divide between Louisville's city and county firefighters.
However, both sides seem willing to make amends.
St. Matthews Fire & Rescue's Station 1 is located just 0.7 miles away from where the fire broke out on Breckenridge Lane on June 17, but firefighters from that station could not respond, because the fire was just outside St. Matthews' coverage area. Instead, Louisville Fire Department responded, and even though the first crew arrived on scene in five minutes, other crews came from as far away as the station near Central High School in downtown Louisville. That station is roughly 7 miles away from the strip mall.
"That's a long way for that truck company to come," Metro Councilman James Peden (R-District 23) said during a meeting Wednesday afternoon, roughly two months after the fire.
Two months later, even though Louisville Fire Chief Greg Frederick still believes his firefighters did a good job, the Metro Council Public Safety Committee wants better.
"A city considering themselves as compassionate should not have to have this conversation," Councilwoman Paula McCraney (D-District 7) told the committee room.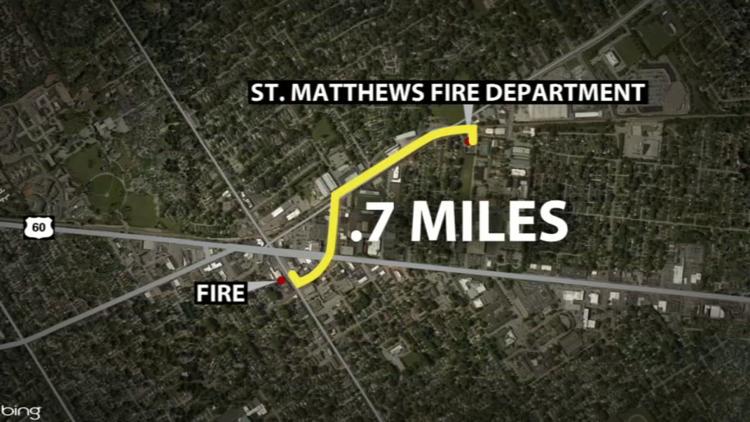 In the meeting, council members agreed Louisville Fire should build a better relationship with suburban districts like St. Matthews.
Council members like Anthony Piagentini (R-District 19) and David James (D-District 6) pointed out a pair of red-hot Facebook posts Frederick made back in June after he took flak for the strict, seemingly senseless boundaries that kept St. Matthews from responding to the fire at the strip mall.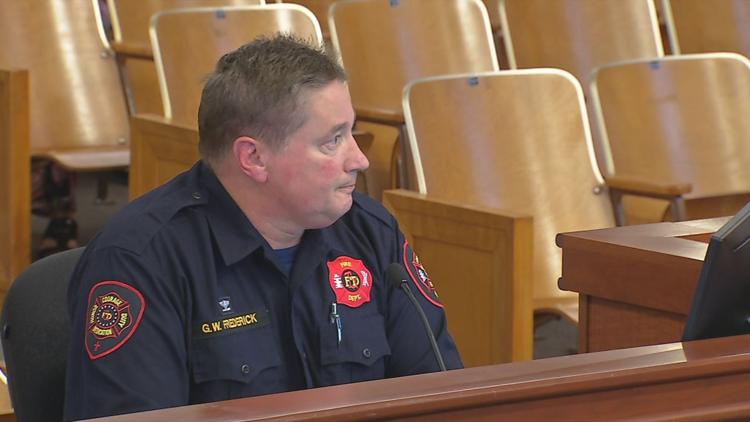 "So tell me again how concerned everybody is about getting the closest fire companies to an incident, or are there just a couple of people that are butt-hurt because they won't be getting a medal at the awards banquet for being on a big fire," Frederick wrote, in part, in one of the posts.
In the Wednesday meeting, both Piagentini and James asked Frederick to apologize to Louisville's suburban firefighters who may have been offended by the posts.
Frederick said his posts were largely taken out of context, but he did apologize.
"I apologize if I offended, you know, the suburban fire chiefs," Frederick said.
But the Wednesday night meeting had a greater purpose than critiquing Frederick's past posts on social media. Council members asked Louisville's fire chief and the suburban chiefs to adopt a policy called "automatic aid," which would solve the problem that was magnified by the St. Matthews fire. That policy would allow the closest department to respond to a fire or emergency, even if the call is in a neighboring fire district within Jefferson County.
In the meeting, Frederick pointed out potential challenges in doing that.
"I think it could work," he said. "I just think it needs to have some controls on it. How much do you send? How many units? Things of that nature."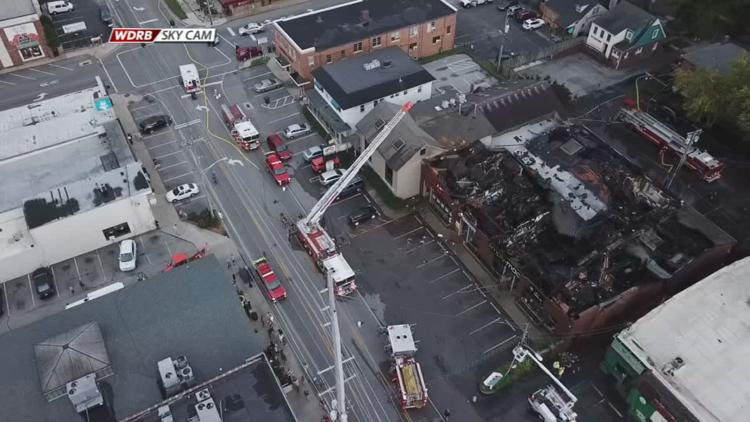 "I don't think that working this out is simple, but I absolutely think it needs to be worked out," added Councilman Bill Hollander (D-District 9), who represents the area of where the St. Matthews fire happened. "I don't think it's fair to say this is a simple problem that we can solve just by saying, 'We're going to start doing this tomorrow and go to automatic aid.' But, I also think the citizens are demanding that we solve it."
At the end of the meeting, all seemed to agree to do just that, even though it could take many more meetings to work out the details and work around the obstacles. One of those obstacles will be the union contracts that right now prevent Louisville firefighters from providing that type of aid.
"Territories have no place in public safety," McCraney said to conclude the meeting.
Copyright 2019 WDRB Media. All Rights Reserved.